If you are hoping the next iPhone will finally sport a bigger screen, the latest Apple rumors may bring a smile to your face.
Apple news site 9to5Mac claimed to be in possession of several images showing what appears to be the casing for the next-generation device. These photos show a partial aluminum backing, as well as a bigger display and a new dock connector.
The case also shows bigger speakers that will presumably improve sound quality, and the headphone jack moves to the bottom of the device. The front-facing camera moves to the center, and there appears to be a space for a second microphone on the back, possibly to enhance audio quality when recording video.
It's hard to say whether these photos are authentic. We've seen a ton of rumors already, and some of them conflict. For example, we were told before that Apple was going to make the new iPhone more curvy; the leaked images show a device that looks more like the iPhone 4 and 4S.
Let's just assume that these rumors are true, however. What does it mean for potential iPhone buyers?
True HD. A bigger screen, although it's more accurate though to say the screen is taller. This will allow the device to show true high-definition video without "clipping," where the edges of the video are cut off to fit the screen.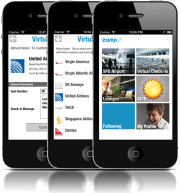 Easy to hold. In the race to make bigger screens, phones also got much fatter. This makes them more difficult and less comfortable to hold in the hand. By choosing to go taller rather than fatter to make the screen larger, Apple avoids that problem.
Accessory hell, here we come. Longtime iPhone owners will have to fork out some extra money if they get the new device, as their old accessories will no longer work. A shame because many of us (myself included) have accessories we've used with multiple phones.
A little less breakable. Yes the iPhone been called "unbreakable," but many of us know that's not the case. With aluminum covering about 80 percent of the backside of the phone, I feel much more comfortable with this device and less fearful of the glass cracking than previous devices.
I can say one thing, though: I like what I see on the outside so far, but I want to know what is on the inside. Will the phone support LTE? Perhaps include a faster processor? That's what really counts to me, and I bet many others awaiting Apple's next device.
For more tech news and commentary, follow Ed on Twitter at @edoswald, on Facebook, or on Google+.