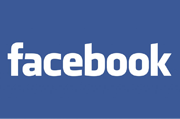 Earlier this month, we heard reports that Facebook was gearing up to add a new paid promotion feature to give your status updates some increased visibility on users' news feeds. Now it appears that the feature is ready for prime time.
The last time we heard about the pay-to-promote feature, it was in its testing phase, and the price for a promoted status ran between free and $2. Gorilla vs. Bear, a music blog, tweeted on Wednesday that these sponsored new feed bumps can cost as much as $100.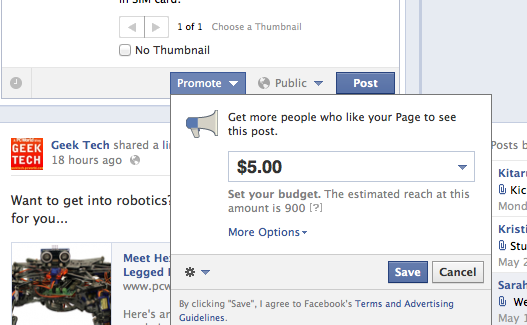 Promoting a status update appears to start at $5. We have no official confirmation from Facebook, but it appears the starting price and estimated reach of a paid status placement varies depending on the number of "Likes" a page has.
If you're worried that your Facebook feed will become a spam– and advertisement-filled email inbox, fear not: These paid promotion updates will only show up for fan pages that you already "Like." The paid updates will show up at the top of your newsfeed marked with a "sponsored" tag, however, to indicate that the fan page owner purchased the placement.
As of right now, the Facebook Promotion system appears to be a fairly harmless–if a bit expensive–ad scheme. Hopefully, Facebook keeps its users in mind as it expands its paid placement features.
Follow Kevin Lee and Today @ PCWorld on Twitter.