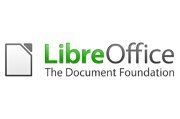 LibreOffice has been nothing if not an active and vibrant project since it was forked from OpenOffice.org back in 2010; and it was just a few months ago that we saw the debut of LibreOffice 3.5, the software's third major release.
Several smaller updates have come out since then, but on Wednesday a new one was launched that looks truly notable.
Specifically, a fresh shot of speed appears to be the most defining feature in this new software, which promises to be as much as 100 percent faster than earlier versions were.
"LibreOffice 3.5.4 is the fastest version of the best free office suite ever, with up to 100 percent performance gains when opening large files," wrote Italo Vignoli, director of the Document Foundation, in the software's official announcement.
'Many Code Optimizations'
The previous release of LibreOffice–version 3.5.3–was launched at the beginning of this month with numerous bug fixes.
The remarkable performance gains in this latest one, however, are "the combined result of the many code optimizations executed during the last months and the bug and regression chasing activity performed regularly by volunteers and developers," Vignoli explained.
Thousands of volunteers around the world contribute to the Google-backed free and open source productivity suite, including via regular "bug hunts." More than 400 code developers are involved in the project.
A Recommended Upgrade
Of course, the performance gains do depend on the user's operating system and hardware configuration as well as the contents of the user's file, Vignoli noted.
Still, the potential is impressive, and I can't imagine it won't be noticeable for users.
Myriad bug fixes were also included in LibreOffice 3.5.4, and the Document Foundation recommends that all users upgrade to this latest version of the software.
I know I'm going to.
You can download the software for free from the project's site.