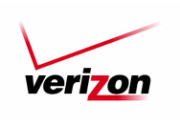 Verizon is speeding up its FiOS network–it's doubling the download speeds of two FiOS tiers, and it's adding two new super-fast tiers to the service, the company announced Wednesday.
The current 25Mbps/25Mbps (download/upload) tier will be boosted to 50Mbps/25Mbps. Likewise, the 35Mbps/35Mbps tier will speed up to 75Mbps/35Mbps. As you can see, in both cases upload speeds will remain the same.
In addition, Verizon will introduce two new super-fast tiers: 150Mbps/65Mbps and 300Mbps/65Mbps. Verizon will reveal pricing for the new tiers sometime in June.
According to Verizon, the speed increases are a societal and technological necessity.
"The ways we used the Internet and watched TV over the past 10 to 15 years have dramatically shifted," explained Bob Mudge, president of Verizon's consumer and mass market business unit.
"With the emergence of smartphones, smart TVs, Blu-ray players, tablets and gaming consoles," he continued, "that also serve as over-the-top devices, consumers need more bandwidth to receive the highest-quality experience."
IDC researcher Matt Davis agrees. Davis notes that, for many years, "most consumers did not actually need the highest speeds to obtain a good experience. We are now finally seeing usage catch up with capacity–consumers are at a point where they truly need all the speed they can get."
Verizon will continue to offer its entry-level tier of 15Mbps/5Mbps for light Internet users, and existing FiOS customers can choose to maintain the Internet speeds in their current agreements with Verizon. Verizon says the majority of its customers will be able to order the super-fast tiers, which will require customers connect via a GPON (gigabit passive optical network) terminal. For customers who currently have BPON (broadband passive optical network) and qualify for GPON, the installation of a new GPON terminal will be required.
Verizon hopes to cover every household with its new tiers. The company says the highest tiers–150Mbps/65Mbps and 300Mbps/65Mbps–are suitable for households with five or more Internet-connected users.
Connection speeds can greatly affect your Internet experience. For example, downloading a 2-hour HD video takes about 45 minutes at 15Mbps, compared to about 9 minutes at 75Mbps and just 2.3 minutes at 300Mbps. (In fact, it's this very example of movie downloading that has the MPAA nervous about faster Internet speeds and the implications for piracy.)
Follow freelance technology writer John P. Mello Jr. and Today@PCWorld on Twitter.