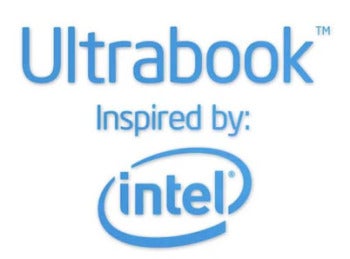 A fresh crop of ultrabooks sporting Intel's latest "Ivy Bridge" Core processors will start to go on sale next month, including 30 models with touchscreens, Intel said Thursday.
Intel will officially announce the Ivy Bridge chips at the Computex trade show in Taiwan next week. Some of the touchscreen ultrabooks will be convertible, meaning the screen can fold back to turn the laptop into a tablet, said Intel spokeswoman Becky Emmett.
Lenovo showed a convertible ultrabook earlier this year, the IdeaPad Yoga. It ran a consumer preview of Microsoft's upcoming Windows 8 and activated the touch-optimized Metro user interface when folded into a tablet. The Yoga had a 13.3-inch screen, was 1.6 centimeters thick and weighed 1.4 kilograms. Lenovo has yet to give pricing or availability for the ultrabook.
Dell will also launch touchscreen ultrabooks and tablets around the time Windows 8 launches. CEO Michael Dell last week said the touchscreen products would likely be priced a bit higher than similar products without touchscreens.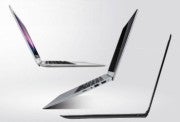 Ultrabooks have come under fire for what some see as high price tags of US$800 or more. Ultrabooks with the latest Core processors will likely be available starting at $699 by the end of the year, Emmett said, but she could not say whether those models would have touchscreens.
About 110 ultrabook models are under development, with and without touchscreens, Emmett said. That's a significant improvement from the 21 ultrabooks developed with older Core processors code-named Sandy Bridge, she said.
HP has already announced Ivy Bridge ultrabooks but has not yet talked about touchscreen models. Acer and Lenovo have also announced Ivy Bridge ultrabooks, and Toshiba is expected to follow suit.
Ultrabook users will see a significant performance advantage with Ivy Bridge chips, according to Emmett. The low-power Core chips, which include embedded graphics processors, will deliver twice the performance in media and graphics compared to Sandy Bridge, Intel says. An Acer representative earlier this year said Ivy Bridge chips delivered about a 20 percent CPU performance improvement over Sandy Bridge processors.
Ultrabooks will resume from sleep mode in less than seven seconds and include new security features that can disable them remotely or track them in the event of theft.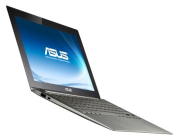 Intel has set new feature and size requirements for Ivy Bridge ultrabooks, including a minimum of five hours of battery life and the inclusion of USB 3.0 or Thunderbolt for fast data transfers. Ultrabooks with screens under 14 inches should be no more than 18 mm thick, and larger systems should not exceed 21 mm, Intel says.
The company introduced the concept of ultrabooks around this time last year, to offer thin and light laptops with always-on connectivity, long battery life and quick start times. Ultrabooks were launched to bring some mojo back to the slumping PC market and to help insulate Intel against growing demand for tablets, a market where it's still a marginal player.
Beyond Ivy Bridge, Intel is planning a third phase of ultrabooks in 2013 with future Core processors code-named Haswell. Intel has said future ultrabooks will be thinner, offer longer battery life still and have features such as voice recognition.
Agam Shah covers PCs, tablets, servers, chips and semiconductors for IDG News Service. Follow Agam on Twitter at @agamsh. Agam's e-mail address is agam_shah@idg.com