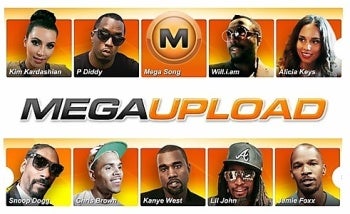 Megaupload cannot be brought within the jurisdiction of a federal court in Virginia for criminal proceedings without its consent, as federal rules do not contemplate service of a criminal summons on a wholly foreign corporation without an agent or offices in the U.S., its lawyers said in a filing on Wednesday.
The move to get the court to dismiss the criminal case against the Hong Kong based file-sharing site comes a day after a court in Auckland ruled that Megaupload founder, Kim Dotcom, should be allowed access to documents that contain evidence against him, held by prosecutors in the U.S. and New Zealand.
Dotcom and colleagues, and two companies including Megaupload, were indicted by a grand jury in the Eastern District of Virginia on Jan. 5, and charged with engaging in a racketeering conspiracy, conspiring to commit copyright infringement and money laundering, and two substantive counts of criminal copyright infringement, according to the U.S. Department of Justice. Dotcom and colleagues Finn Batato, Mathias Ortmann and Bram van der Kolk were arrested in Auckland by New Zealand authorities, who executed provisional arrest warrants requested by the U.S.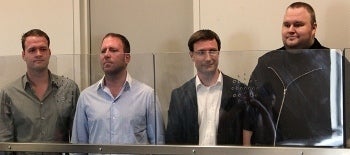 The U.S. has filed in Auckland for the extradition of Dotcom and three other colleagues, which comes up for hearing on Aug. 6.
Although the government obtained warrants from the federal court in Virginia for the arrest of Dotcom and six others, it did not obtain an arrest warrant nor request a summons for Megaupload, according to a proposed motion before the U.S. District Court for the Eastern District of Virginia, Alexandria division.
Counsels for Megaupload filed Wednesday for leave to enter a limited and special appearance on behalf of Megaupload to file the motion. The counsels have also asked leave to enter a motion to release assets of the defendants frozen by the U.S. to pay for their defense.
"It is thus apparent that on January 5, 2012, the Government saw fit to indict Megaupload, seize all its assets, and force the company into extinction without serving–or even attempting to serve–the company in any way, shape or form," Megaupload's lawyers have said in the proposed motion to the court.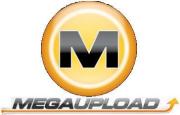 Megaupload's argument turns around rule 4 of the Federal Rule of Criminal Procedure which is said to pose a hurdle to serving a corporation that resides on foreign soil as it requires that "a summons is served on an organization by delivering a copy to an officer, to a managing or general agent, or to another agent appointed or legally authorized to receive service of process."
The second part of the rule also requires that a copy of the summons "must also be mailed to the organization's last known address within the district or to its principal place of business elsewhere in the United States."
To date, the government has not served a summons on any officer or agent of Megaupload, according to the proposed motion, as Megaupload does not have any officers or authorized agents for service of process in the U.S., according to the motion.
As Megaupload does not have an office in the U.S., nor has it had one previously, the service of a criminal summons on Megaupload is therefore impossible, which forecloses the government from prosecuting Megaupload, the counsels have argued in the filing.
Even if Dotcom is extradited to the U.S., the government cannot properly serve Megaupload, because the second part of rule 4 will still not be satisfied.
The court should dismiss the indictment against Megaupload to prevent any further injustice, according to the filing. U.S. officials were not immediately available for comment.
John Ribeiro covers outsourcing and general technology breaking news from India for The IDG News Service. Follow John on Twitter at @Johnribeiro. John's e-mail address is john_ribeiro@idg.com
Note: When you purchase something after clicking links in our articles, we may earn a small commission. Read our affiliate link policy for more details.