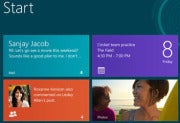 Microsoft has released the latest test version of its upcoming Windows 8 operating system, which is now officially in what the company calls its "final phase" of development.
This new preliminary version, called Release Preview, can be downloaded at http://preview.windows.com and its interface is available in 14 languages, Microsoft said on Thursday.
(See Related: First Look: Windows 8 Release Preview)
Microsoft also announced that starting on June 2, it will offer a Windows Upgrade program in 131 markets so that consumers who buy participating Windows 7 PCs through Jan. 13 of next year will be able to purchase an upgrade to Windows 8 Pro for an estimated retail price of US$14.99 during the promotion period. Microsoft will later announce details of a similar program aimed at consumers who have already bought Windows 7 PCs.
The previous Windows 8 test version, called Consumer Preview, was released in February and downloaded more than 1 million times within its first 24 hours of availability. At this point, Windows 8 is the most tested Microsoft operating system ever, according to the company.
As with any other major Windows revamp, much is riding on Windows 8, which has been designed with tablet devices in mind. As iPad and Android tablets sell by the millions, Windows is a minor player in this market, putting Microsoft at a disadvantage not only among consumers but also among corporate buyers.
There is much expectation among industry analysts and market observers related to how well — or not — Windows 8 will do once it's released in general availability. Microsoft hasn't given a date for its shipment, but the consensus is that it will probably be available before the end of this year.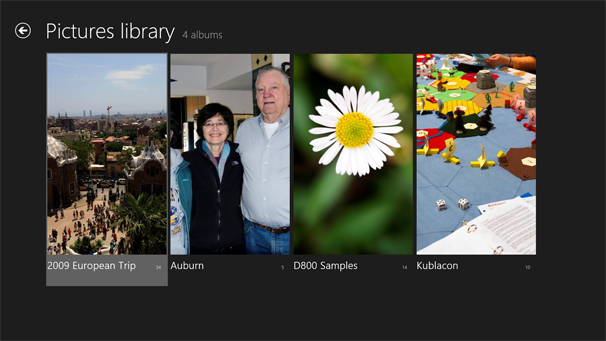 Some have speculated that most enterprises may bypass Windows 8 altogether, because many companies are just now upgrading from Windows XP to Windows 7. Enterprises typically do desktop OS refreshes every three to five years, and sometimes wait even longer to embark on what is a very complex and costly upgrade process.
It also remains to be seen how enthusiastic tablet makers will be about making Windows 8 tablets, and ultimately how successful those devices will be in the market.
Some critics have questioned Microsoft's decision to include two user interfaces with Windows 8 — the traditional Windows desktop and the new Metro interface, designed for touch-based screens — because they feel the user experience could be clunky and problematic.
Microsoft, naturally, is doing its best to create excitement about Windows 8, and on Thursday touted improvements and additions in the Release Candidate, including new applications built by the company and some of its partners. Specifically, the Mail, Photos and People applications that debuted in Consumer Preview have been enhanced, the company said.
Among the "tens of thousands" of tweaks made since the Consumer Preview are more personalization options for the Start screen, better multimonitor support and new security features for parents to monitor and control their children's online and PC activities.
Release Preview also features improvements to Internet Explorer 10, the upcoming upgrade of Microsoft's browser, including the ability to "flip ahead" on touch-screen devices and an integrated "touch-friendly" Adobe Flash Player. IE 10 also comes with the "do not track" setting turned on by default.
Juan Carlos Perez covers enterprise communication/collaboration suites, operating systems, browsers and general technology breaking news for The IDG News Service. Follow Juan on Twitter at @JuanCPerezIDG.