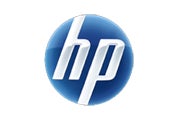 Ann Livermore, a member of Hewlett-Packard's board of directors and a longtime head of the company's enterprise business, will be the first witness called when a court in San Jose, California, hears HP's lawsuit against Oracle for ending future development on the Itanium platform.
Opening arguments are set to be heard on Monday, and Livermore is also expected to be called to the stand that day, according to an HP spokesman. The company is wasting no time bringing a key player to bear on the case: Livermore was executive vice president of the former HP Enterprise Business from 2004 until June of last year, when she briefly served as executive vice president of the HP enterprise services business until August of that year. She came to HP in 1982.
HP sued Oracle last June, saying the software giant breached a contract between the companies when it said future versions of its software would not be written for Itanium processors. HP developed Itanium along with Intel to power large enterprise Unix servers and introduced its Integrity server line based on it in 2003. HP is the only major vendor of systems based on the platform.
The companies butted heads after former HP CEO Mark Hurd, who had been fired in August 2010, became co-president of Oracle just a month after the firing. HP sued Hurd over the move, charging him with breach of contract and violating confidentiality.
To resolve the dispute over Hurd, HP and Oracle hammered out an agreement to continue as partners, and HP dropped the Hurd suit. But soon afterward, Oracle said it would stop developing new versions of its software to run on Itanium. HP sued Oracle in June 2011. Oracle countersued, saying it knew Itanium was headed for cancellation and that HP had misrepresented the platform's status.
The case is being heard in Santa Clara County Superior Court, in San Jose. In the first part of the trial, Judge James Kleinberg will rule on whether the so-called Hurd Agreement between the companies is an enforceable contract and what its terms are. If he finds the contract valid, the trial will move on to a next phase, in which a jury will decide whether Oracle breached the contract, plus determine damages and decide on other issues.
Stephen Lawson covers mobile, storage and networking technologies for The IDG News Service. Follow Stephen on Twitter at @sdlawsonmedia. Stephen's e-mail address is stephen_lawson@idg.com