While some online services are stepping up their efforts to protect private user data from government requests, there is plenty room for improvement, the Electronic Frontier Foundation (EFF) said on Thursday. It is time for all companies that hold private user data to make public commitments to defend their users against government overreach, the foundation said.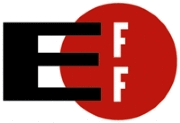 The EFF measured the commitment of 18 U.S. companies hosting users' personal data, including Amazon, Facebook, and Microsoft, to protect that data from U.S. government requests. It examined their privacy policies, terms of service, published law enforcement guides if available, and the track record of companies defending user privacy in courts.
The companies were awarded stars and half stars in four categories. The EFF investigated whether users were informed about government data demands, determined whether the companies were transparent about government data requests, whether they were willing to fight for user privacy in courts, and whether the companies were fighting to protect user privacy in the U.S. Congress.
The EFF said it was pleased that Facebook, Dropbox, and Twitter have stepped up their game since last year, when it published its first report on the topic. Twitter was awarded an extra star because it started fighting for user privacy rights in Congress, and showed more effort to fight for users rights in courts, EFF data showed. The microblog service now has 3.5 stars.
Facebook gained half a star for being more transparent about government requests, bringing its total up to 1.5 stars and Dropbox gained two stars for becoming transparent about government requests and telling users about data demands, bringing its total to three out of four stars.
Sonic.net, an ISP based in California, is the first company to receive a full gold star in each category, the EFF said.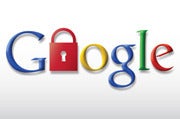 Google maintained its position with two whole and two half stars.
Apple, Microsoft, and AT&T still have one star, for fighting for user privacy in Congress, while Comcast picked up its first star for protecting its users' privacy in the courts, according to the EFF data.
Verizon, Myspace, and Skype failed to score a star in any of the categories.
"The overall poor showing of AT&T, Verizon and Comcast, who provide Internet connectivity to so many people, is especially troubling," the foundation said.
The EFF added five new companies to the list this year including location based services Foursquare and Loopt. Foursquare was awarded zero stars and Loopt got one for defending privacy in Congress. "We're hopeful that next year we'll see more protections for users from location services providers like Loopt and Foursquare, since location information is so sensitive and increasingly sought by the government," the EFF said.
By publishing the report, the EFF hopes to stimulate companies to improve transparency about what data flows to the government and to encourage the companies to stand for user privacy when it is possible to do so, the foundation said.
Loek covers all things tech for the IDG News Service. Follow him on Twitter at @loekessers or email tips and comments to loek_essers@idg.com.