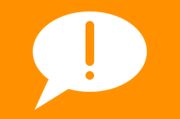 Maybe you have heard about this little piece of software called Windows? Windows 8 is coming up this fall, and it's a big change from the Windows you know. The Consumer Preview left us excited but worried, and the new Release Preview makes some welcome improvements. We describe some of the biggest changes from our limited time with this just-released version.
Our Android expert Armando also clues us in on some neat apps that let you use your computer (Windows or Mac) as a window into your phone. Text caller ID and texts, copy files over, even control your phone remotely.
Lastly, the E3 Expo is next week. Loyd Case and Alex Wawro will be in attendance, and they give us an idea of the gaming goodness they expect to see. Then, of course, everyone gets into an argument about future game consoles.
Download the podcast (41:53).
You can also stream the podcast via QuickTime:
Subscribe to the PCWorld Podcast on iTunes or via the PCWorld Podcast RSS feed. You can reach us at podcast@pcworld.com and review our podcast on iTunes.