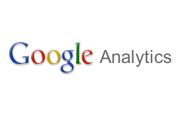 Google Analytics now detects the browser size of website visitors, a new metric that has gained relevance as the variety of Internet-connected devices has increased in recent years, the company said on Monday.
Understanding what content and website features remain hidden from users with smaller browser windows is important for publishers, so that they can make adjustments accordingly, Google said.
"For many people, the visible portion of the web page is much smaller than the screen resolution, because of excessive toolbars and other clutter," wrote Gaal Yahas, from the Google Analytics team.
As part of this new functionality, Google Analytics also offers its users a visualization tool that shows them which parts of their Web pages remain unseen for website visitors with different browser sizes. For example, it's critical in situations where important Web page elements, like e-commerce buttons, fall outside of the default browser view.
"Analyzing the percentage of visitors for whom page elements fall beneath the fold or off to one side is difficult, so we've created a visualization that lets you quickly determine which portions of your page are visible to which percentages of visitors," Yahas wrote.
Juan Carlos Perez covers enterprise communication/collaboration suites, operating systems, browsers and general technology breaking news for The IDG News Service. Follow Juan on Twitter at @JuanCPerezIDG.