Making the leap into social business isn't easy for any organization. So we like to ask our colleagues in the field for their insights from time to time. This week, we pose five tough questions to Dion Hinchcliffe and Peter Kim, co-authors of Social Business By Design.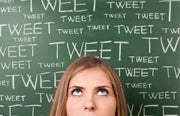 1. Concepts in social media are constantly evolving, and it's often difficult for business leaders to get their heads around social tools in the workplace. What do you mean when you use the phrase "Social Business"?

Social business is the intentional use of social media to drive meaningful, strategic business outcomes. Social media isn't a technology fad or a means to free online marketing impressions — it can be used for significant, sustainable, transformative value creation. By intentionally designing new social business models with customers, employees, and value chain partners, any forward-thinking organization can direct and guide social business efforts to drive high value, high scale, cost effective business outcomes.
2. With a down economy and tightening resources, why should companies be focused on integrating social media into their already challenging workflows?
Rethinking existing business processes in this market may not be the first move on every executive's mind, but doing so can drive significant return on investment. We've researched dozens of examples where companies have saved millions of dollars by integrating social into their operations; for example, IBM's developerWorks community drives $100 million in annual support savings. Getting to that level takes commitment; the most effective social business activities are deeply integrated into the flow of work.
3. Beyond the tools and technology, what is the single most important factor in becoming a social business?

Leadership and culture change are just as important as technology and process in driving social business success. Executives and managers must sponsor initiatives, be involved in decision-making, and participate in programs. Workers must be encouraged to think about their processes and interactions as much more open, participative, and community based than before. Although most organizations tend to resist change at the macro level, at the micro level employees are fundamentally social creatures and seek to connect and collaborate. Harnessing those tendencies and energizing a corporate ecosystem with a shared mindset and goals are key.
4. Social media is often thought of as a marketing thing. Who should be in charge of social business initiatives?

At maturity, the Social Business Unit (aka Center of Excellence) coordinates efforts that are owned and operated by business units and functions. This cross-functional group facilitates adoption and use across the company by providing standards, surfacing best practices, coordinating expenditures, and developing common capabilities such as community management and social business intelligence. A social business unit also can coordinate results and lessons learned more coherently, efficiently, and in a timely way than receiving the status of several hundred individual projects. We have seen SBU's in operation across industries at companies including Coca-Cola, Target, and US Cellular.
5. When things go wrong, as they sometimes do, how can companies prepare themselves to deal with a social crisis?

Facing a social crisis isn't a question of if; it's a matter of when. Companies are best prepared to deal with crises when they can rapidly identify emerging issues, coordinate internally on response, and communicate externally in a direct and conversational tone. The language of everyday conversation is the language of social business. While most organizations have established crisis response plans in place within the corporate communications or public affairs team, today's challenge is being able to make sense of big data to identify emerging conversational hot spots. Having the right listening tools in place, such as the Dachis Group Social Performance Monitor helps companies identify issues early so they have more time to prepare an appropriate response.