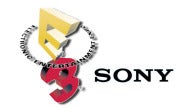 Sony on Tuesday announced a host of new services that link up its handheld PlayStation Vita with its PlayStation 3 game console.
The enhancements, which each work on certain existing and upcoming titles, include allowing a Vita user to compete against or play alongside another gamer who is using a PS3, and the ability to use the Vita as a controller for the larger console. Some games will also allow players to save their progress on a PS3 and then continue playing later on a Vita.
Sony Computer Entertainment, the company's gaming division, said a Vita can also be used to remotely access certain games and videos stored on a PS3 console.
The new features, many of which the company had described in the past, were announced as part of Sony's promotions around this year's E3, a massive gaming exhibition running in Los Angeles this week.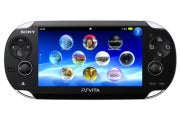 Support for the enhancements is still varied. For instance, Sony said the feature that turns the Vita into a controller for the PS3 will work only on Ultimate Marvel Vs. Camcom 3, and will also run on the upcoming LittleBigPlanet 2, while the one allowing Vita and PS3 users to go head-to-head includes three existing titles and the upcoming Street Fighter X Tekken.
Sony launched the Vita last year in Japan and early this year in the U.S. and Europe. Portable gaming devices are facing strong competition from the increasing popularity of smartphones and tablets. Apple pointedly featured new games with advanced graphics as part of its latest iPad announcement.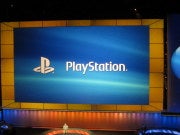 Sony has responded by trying to turn its PlayStation line into a platform as opposed to a set of disparate devices. The company is also actively rolling out a new program that will certify outside devices to play official PlayStation games, and said Tuesday HTC will join.
The only other manufacturer with a successful portable gaming device is Nintendo, with its DS line. The company has announced that its new home console, the Wii U, will have a controller that has many of the features of a dedicated console, including a touch screen and the ability to read touch cards and special figurines, and can be played independently from the main console.
Sony also announced Tuesday that a number of older titles, including Final Fantasy VII and a version of Resident Evil, will become available for the Vita from this summer via a software update.