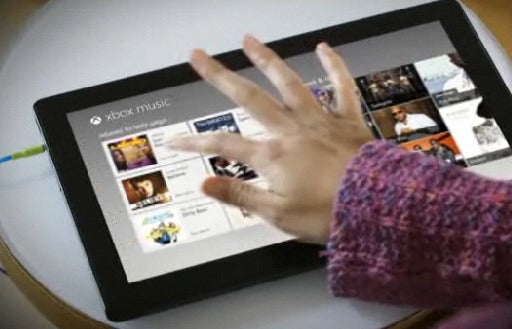 Microsoft's Xbox SmartGlass app is the latest product in the software giant's longstanding goal to unify all the devices in your home network to share content and offer supporting features. Xbox SmartGlass, introduced during Microsoft E3 press event, lets you transfer videos between devices, control Xbox video games, view DVD-style bonus content, and navigate the Web using Internet Explorer on the Xbox (also coming later this year). Xbox SmartGlass will be available for Windows 8 PCs, Windows Phones, and other major platforms including iOS and Android.
Xbox SmartGlass is making some big promises for enhancing your television viewing, improving your gaming experience and making it easy to share content between devices. But will it live up to the hype? Here's what we know so far about SmartGlass.
Xbox SmartGlass and Video
Imagine you start watching a movie on your tablet and then with one tap you transfer the movie to your television (via the Xbox 360) resuming right where you left off on the smaller screen. That's one of the bigger promises Microsoft is making with SmartGlass. It's not clear, however, whether this feature would tie into streaming services such as Netflix or Xbox Video, or if you would simply start streaming the movie from your tablet to your TV through a device-to-device connection or over your home network.
Bonus Content
Once you transfer a video to your TV, SmartGlass can be used as an "intelligent companion" that pulls you deeper into the experience, according to Microsoft. In one example during E3, you could watch HBO's hit series Game of Thrones using the HBO Go app on your Xbox 360, and then view an interactive map of Westeros (the fictitious land where the series takes place) on your tablet. The map would be able to track which scene you're viewing, and show you what the many offscreen characters are doing. So while you are watching Daenerys Targaryen trying to escape the Red Waste, you can find out whether Arya Stark has made it to The Wall or what Tyrion Lannister is up to in King's Landing.
Xbox SmartGlass Gaming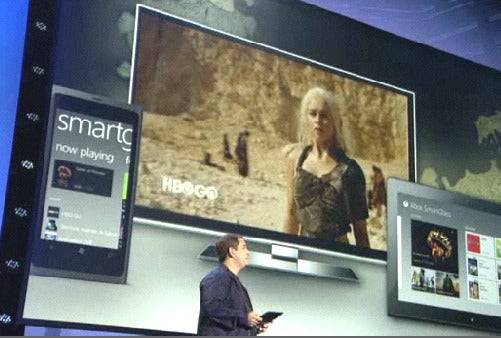 When it comes to gaming you can use SmartGlass in two different ways: either as a supporting screen to view game stats and other information or as an actual game controller. You could, for example, play Madden NFL and use SmartGlass to design plays and then execute them. Microsoft also showed how you could use SmartGlass to display in-game stats during Halo 4 sessions.
SmartGlass Web
Once a Metro-style version of Internet Explorer lands on the Xbox this year, you'll be able to use the Xbox SmartGlass app as a virtual touchpad to navigate the Web. Microsoft calls the IE-SmartGlass combo "the Web transformed for TV." But not one company has ever been able to merge the Web with the living room TV. So we'll have to see whether this feature has what it takes to convince you to check your e-mail in between Halo 4 campaigns.
SmartGlass sounds like a great feature, and the fact that it is going to be available on multiple platforms is a big win for Xbox 360 fans who also own an iPad or Android device. But there are some concerns about whether Microsoft will extend all of its SmartGlass features to all platforms. Some critics have raised the question, for example, of whether the video transfer features will be available to iPad users. Apple favors its own Air Play standard for transferring content while Microsoft prefers DLNA. So far Microsoft hasn't commented, but we should find out more about SmartGlass closer to the new feature's launch. Which, if I had to guess, should happen around the fall when Windows 8 is expected to launch.
Connect with Ian Paul (@ianpaul) on Twitter and Google+, and with Today@PCWorld on Twitter for the latest tech news and analysis.