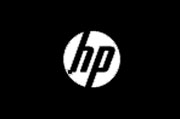 Former Hewlett-Packard enterprise business chief Ann Livermore recalled a close working relationship with Oracle co-President Safra Catz, and the moves by Oracle that eventually eroded the companies' partnership, in a Silicon Valley courthouse on Monday.
Livermore and Catz were the top-level executives in charge of HP and Oracle's cooperation in developing and selling enterprise hardware and software, said Livermore, who ran HP's enterprise business from 2004 until 2011. She testified in a http://www.infoworld.com/d/the-industry-standard/oracle-hp-trial-will-trace-ill-fated-partnership-194671 over HP's Itanium server platform, as Catz looked on. Livermore is scheduled to continue her testimony on Tuesday.
Livermore and Catz might have talked on the phone once per quarter or several times in one week, depending on what the two companies were working on, Livermore said. Among other things, they would discuss what was going well or not so well at either business. "We had quite candid and open conversations," Livermore said. She is still a member of HP's board.
The companies' work together has generated billions in revenue, Livermore estimated. While HP produced millions of enterprise servers, Oracle wrote the software that ran on most of them. In particular, Livermore estimated that 84 percent of HP's Itanium-based servers run Oracle's database software. HP developed Itanium with Intel to run mission-critical applications such as databases, and that chip is still at the heart of the servers from HP's Business Critical Systems (BCS) division.
But Oracle's acquisition of server maker Sun Microsystems, announced in 2009, and its hiring of former HP CEO Mark Hurd right after he was fired from HP in September 2010, eventually spoiled the companies' relationship.
When Oracle announced it would buy out the struggling Sun, Livermore said she and HP were concerned about how it would affect the competitive environment. But it also gave Oracle a hardware portfolio under its roof. "We also weren't sure how Sun would act, moving forward, in terms of making their software available on our platforms," Livermore said.
She raised those concerns several times with Catz, who said after the acquisition closed in January 2010, "give us a few months," Livermore said. On April 16, the two met at Oracle's headquarters and then went into a larger meeting with nine executives from HP and 10 from Oracle, aiming to figure out how the companies would work together as new competitors as well as partners.
Catz assured Livermore that Oracle would remain first and foremost a software vendor, would continue to provide software to HP and other third-party hardware makers, and would not give its software sales channels incentives to sell Oracle servers, Livermore said.
"I believed what she said," Livermore told the court. "Our concerns were definitely reduced."
But Oracle's hiring of Hurd in September 2010, which Livermore first read about on a news website, raised concerns anew. Livermore was immediately worried about Hurd having left with ill will toward HP and its board, about how his joining HP might affect the companies' partnership, and about the confidential information he had about HP. Hurd had a great mind for knowing and remembering the company's numbers in great detail, she said.
HP quickly sued Hurd, saying it was inevitable he would violate a confidentiality agreement, but HP and Oracle then began to negotiate a way out of the confrontation. Once again, Livermore and Catz were the point people, from the business perspective, in those negotiations. The companies' general counsels and some other executives were also involved.
"My role was to talk with Safra around the exclusions that we would put on Mark," Livermore said. Those included limiting his involvement in mergers and acquisitions, working with customers and hiring.
The other component of the eventual settlement agreement that the companies unveiled on Sept. 20, 2010, was a reaffirmation of their partnership. While Catz said in videotaped testimony shown Monday that this part of the deal was a relatively insignificant component, a non-binding "corporate hug," Livermore and HP said they interpret the statement as a binding contract that Oracle breached in March 2011 when it announced it would stop porting future versions of its database and other software to future versions of the Itanium chip. Oracle says the Itanium architecture is dying, while HP says it is not.
In her testimony on Monday, Livermore did say HP's Itanium revenue fell last year, but she blamed Oracle's retreat from the platform. In 2011, HP brought in about $1.8 billion in revenue from Itanium hardware sales and $1.4 billion from Itanium support contracts, she said. Those numbers were "substantially larger" the previous year, and the drop was closely tied to Oracle's March 2011 announcement, Livermore said.
In 2010, as she and Catz discussed the settlement of the Hurd dispute, Livermore said she asked Oracle for a commitment to keep porting its software to Itanium. Catz never told Livermore that Oracle didn't want to make that commitment, Livermore said.
However, the intent behind HP's and Oracle's statements as the document was being crafted are now at the center of the dispute in Santa Clara County Superior Court. The trial is expected to take several weeks.
Stephen Lawson covers mobile, storage and networking technologies for The IDG News Service. Follow Stephen on Twitter at @sdlawsonmedia. Stephen's e-mail address is stephen_lawson@idg.com