In a move that could be designed to outflank Microsoft in the office productivity app market, Google announced Tuesday it had acquired Quickoffice, a mobile app that allows users to work on Microsoft Office documents on iOS and Android systems.
Details of the deal were not made public by the companies.
"Today, consumers, businesses and schools use Google Apps to get stuff done from anywhere, with anyone and on any device," Google Engineering Director Alan Warren explained in a company blog. "Quickoffice has an established track record of enabling seamless interoperability with popular file formats, and we'll be working on bringing their powerful technology to our Apps product suite."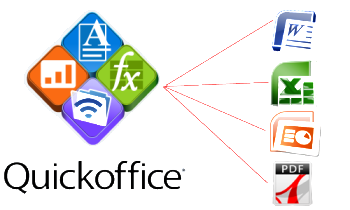 Quickoffice Co-Founder and CEO Alan Masarek declared the acquisition would allow his company to open a new chapter in its development. "By combining the magic of Google's intuitive solutions with Quickoffice's powerful products, our shared vision for anytime, anywhere productivity can only grow," he said in a statement.
The timing of the Quickoffice acquisition is interesting, coming as buzz continues to build about a version of Microsoft Office for the iOS, Android and Windows based tablets. That version of Office, though, isn't expected until November, which gives Google some lead time to enhance Quickoffice's market position, which is already a solid one.
The notion that Microsoft will be introducing Office for non-Windows tablets later this year has its skeptics, but this move by Google appears to strengthen the case of those who argue that a cross-platform version of Office is inevitable. As Tony Bradley argued earlier this month: "If users can't get a true Office experience, they may just abandon the productivity suite altogether and seek out Web-based options like Google Docs."
How much more enticing would such a move be if Google can supplement the Web experience of its Docs product with a strong mobile offering like Quickoffice?
Follow freelance technology writer John P. Mello Jr. and Today@PCWorld on Twitter.