Google believes a subset of Gmail users may be the target of what it calls "state-sponsored" malicious attacks. Certain Gmail users will see a warning message over this issue from now on, although this doesn't particularly mean your account was hacked.

Google is being secretive over the nature of the attacks. Eric Grosse, Google's vice president of security engineering said in a blog post: "We can't go into the details without giving away information that would be helpful to these bad actors, but our detailed analysis — as well as victim reports — strongly suggest the involvement of states or groups that are state-sponsored."
There aren't any clues on the source of the attacks either, but Google has been involved in spats with China over the past year, alleging that the country's government was behind the hacking of Gmail accounts of several high-profile U.S. officials.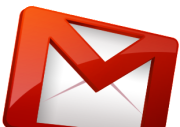 If you get the warning message, "It just means that we believe you may be a target, of phishing or malware for example, and that you should take immediate steps to secure your account," Grosse explained. "These warnings are not being shown because Google's internal systems have been compromised or because of a particular attack."
Google advises a user to go through a bunch of security improvement if that person sees the Gmail warning. This includes a more secure password, enabling two-step verification at login, and making sure your browser and other software is up to date. The company said it would continue to update these notifications based on the latest information.
Follow Daniel Ionescu and Today @ PCWorld on Twitter