Technology professionals will face an increasingly rosy job market over the course of this year, according to a new report from IT careers site Dice.com.
In fact, a full 73 percent of IT-focused recruiters and hiring managers expect companies to add more tech staff in the second half of 2012, according to Dice, which conducted a survey of more than 800 U.S. human resource managers and recruiters along with consulting and staffing companies last month.
Six months ago, just 65 percent had similar expectations for the first half of 2012, Dice says.
'It's Hard to Entice Tech Professionals'
Adding a touch of icing to that proverbial cake of good news is that 58 percent of corporate hiring managers said that salaries are also higher this year than they were in 2011, Dice noted.
Not only that, but it's not unwanted employee turnover driving this year's hiring increase: Only 37 percent of corporate hiring managers said voluntary departures have increased thus far in 2012.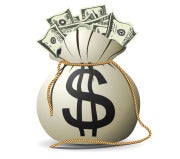 "Our customers tell us it's hard to entice tech professionals out of their current positions," said Tom Silver, senior vice president for North America with Dice, in the June 2012 Special Edition of the Dice Report, which was released on Wednesday. "There is just not enough confidence for professionals to leave what they know behind and take a chance with their careers."
Bonuses, extra vacation days, and flexible hours or telecommuting options were all among the extra enticements respondents reported offering potential hires.
All Experience Levels Required
Zeroing in more narrowly on the types of IT professionals being sought by companies with open jobs, Dice found some conflicting preferences.
Whereas HR managers recruiting for their own companies tended to focus on tech professionals with two to five years in the workforce, recruiters and staffing and consulting companies showed different preferences. Instead, those respondents were more interested in experienced professionals with six to 10 years of tenure.
That, in fact, is good news as well, since no matter what your level of experience, you're pretty much being sought by someone.
Bottom line? It's been clear for some time that Linux skills are particularly hot in the job market, but it's great to see that improvement is continuing across the board in IT. Things really do seem to be getting better.