Music site Last.fm is investigating a security breach involving the leak of some user passwords, the site said Thursday. The admission is the third in two days, following similar news from social networking site LinkedIn and dating site eHarmony on Wednesday.
[Related: LinkedIn Hack FAQ: What You Need to Know]
Last.fm advises all users to change their passwords as a precaution. While the site makes reference to the breaches involving the two other sites, it does not say whether it believes the hacks may be connected.
How many accounts are affected is not know: a Last.fm spokesperson only would say that it affects "a small fraction" of the site's 40 million users worldwide.
How To Protect Yourself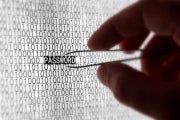 With all these hacks, now is a good time to rethink your password strategy in total. While it may not help you in the event a hacker gets your password information from a site you use (like what has happened here), it may offer some additional protection.
One of the biggest mistakes we make is having a similar password across multiple websites. This puts you at serious risk of an account breach if any one of your accounts are compromised. With that one password, that hacker could easily try to break in to other sites.
This is especially important with sites with extremely sensitive information, such as online banking. A good rule of thumb here is to make these passwords complex and completely different from any other password. As they say, better to be safe than sorry.
Can't remember all those different passwords? PCWorld's Alex Wawro suggests using a software-based password manager. All the passwords can be stored locally on your computer and then recalled on an as-needed basis, allowing for more complex logins.
"The perfect password is one you never write down–a unique string of letters, numbers, and symbols that not even you know until the moment you enter it," Wawro writes. Listen to him before it's too late.
For more tech news and commentary, follow Ed on Twitter at @edoswald, on Facebook, or on Google+.