A U.S. Judge canceled a trial scheduled to start Monday in a patent dispute between Apple and Motorola Mobility, and said he had tentatively decided that the case should be dismissed as neither side had established a right to relief.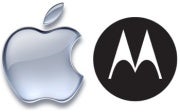 Richard A. Posner, a Circuit Judge, is presiding over Apple's patent lawsuit against Motorola and Motorola Mobility in the U.S. District Court for the Northern District of Illinois, Eastern Division, a trial court. "I have tentatively decided that the case should be dismissed with prejudice because neither party can establish a right to relief," he said in an order on Thursday.
Google closed last month the US$12.5 billion acquisition of Motorola Mobility, after receiving regulatory approvals from many countries including China.
Judge Posner said in his order that he would delay entry of judgment until he had prepared a full opinion in about a week, as he may change his mind in the course of the preparation. In the event the Judge limited himself to briefly sketch the grounds for his tentative view.
In previous rulings, Judge Posner has trimmed the number of patents in dispute. Apple concedes that in the light of his May 22 order, it cannot prove damages for the alleged infringement of two patents, the '002 and '949, the Judge said in his two-page order.
That leaves Apple with just its claims for infringement of two patents, the '263 and '647 patents, the Judge said. "I tentatively conclude that its admissible evidence of damages with respect to those claims do not create a genuine issue of material fact enabling it to withstand Motorola's motion for summary judgment," he added.
The Judge also said he had tentatively concluded that the admissible evidence of damages with respect to Apple's alleged infringement of Motorola's '898 patent also "fails to create a genuine issue of material fact."
He said that he could not find basis for injunctive relief as well, as it would impose costs disproportionate to the harm inflicted on the patent holders or benefit to alleged infringer, and would be contrary to the public interest. The Judge also tentatively denied Apple's right to declaratory relief as an alternative to injunctive relief.
Apple filed a suit against Motorola, alleging that its devices such as the Droid, and associated software infringed on its patents. Motorola brought a counterclaim that Apple was in infringement of its patents.
Apple, Motorola, and Google were not immediately available for comment. Apple and Motorola are sparring in other courts as well on patent issues, including in Germany.
John Ribeiro covers outsourcing and general technology breaking news from India for The IDG News Service. Follow John on Twitter at @Johnribeiro. John's e-mail address is john_ribeiro@idg.com.
Note: When you purchase something after clicking links in our articles, we may earn a small commission. Read our affiliate link policy for more details.