Tech companies including Nokia and Hewlett-Packard and industry associations have backed a submission by the U.S. Federal Trade Commission, warning that exclusions based on standards-essential patents could stifle innovation and competition.
In a statement on Wednesday in the public interest before the U.S. International Trade Commission, the FTC said that ITC's issuance of an exclusion or cease and desist order in matters involving implementation of standards-essential patents, that were committed to be licensed on FRAND (fair, reasonable and non-discriminatory) terms, has the potential to cause substantial harm to U.S. competition, consumers, and innovation.
FTC made the submission in the context of the ITC investigation into Motorola Mobility's charges of patent infringement against Apple and Microsoft. ITC administrative law judge David Shaw has recommended a ban on Xbox consoles in the U.S.
The FTC said it was concerned that a patent owner can make a FRAND commitment as part of the standard setting process, and then seek an exclusion order for infringement of the RAND-encumbered standards-essential patent as a way of securing royalties that may be inconsistent with the FRAND commitment.
Holders of declared-essential patents are entitled to fair, reasonable, and non-discriminatory compensation and terms from implementers of the standard, but they are not entitled to keep a willing licensee from bringing standards-compliant products to market, Nokia said on Wednesday in response to a request for statements in the public interest from the ITC.
If exclusion orders against willing licensees were permitted for infringement of valid, enforceable and essential patents, companies selling standards-compliant products likely would be forced to pay artificially high prices, which are non-FRAND, to license the asserted patents, and avoid an exclusion order, it added.
Vendors Make Suggestions
Given that standards-essential patents are at issue, the only dispute at this stage should be whether the royalties demanded by the complainant are fair, reasonable, and non-discriminatory, HP said. That dispute, however, should be resolved in the federal courts, and not the ITC, as the federal courts have the authority to provide a monetary remedy that adequately compensates the complainant, HP said in its submission.
Verizon Wireless also recommended that the ITC should direct the patent holder to remedies in federal court, where it should be limited to monetary damages as measured by the value of the patented invention before it was incorporated into the industry standard. The company said it is concerned that an exclusion order regarding smartphones would harm consumers, wireless carriers, and the national interest.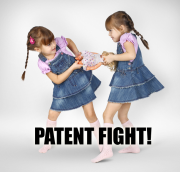 Microsoft put the blame squarely on Motorola which it said in a blog post had "decided to break the system by using its standard essential patents to block other companies from selling their products." It had hoped that Google would break the practice. Google last month completed the acquisition of Motorola.
In November, Apple sent a letter to ETSI (European Telecommunications Standards Institute), asking for more consistency in the licensing of essential patents. Apple's suggested terms include the promise to not try to block the sale of products when negotiations have failed.
Motorola said in a statement it would welcome having Apple and Microsoft join the more than 50 other companies who have entered into licenses and cross-licenses on a FRAND rate for its portfolio. "To date, however, neither party has been willing to enter into a cross-license on reasonable terms and thus we all find ourselves in seemingly endless litigation," it added.
John Ribeiro covers outsourcing and general technology breaking news from India for The IDG News Service. Follow John on Twitter at @Johnribeiro. John's e-mail address is john_ribeiro@idg.com