The arrival of Ubuntu Linux 12.04 LTS "Precise Pangolin" was a major event a few weeks ago, not least because it is a Long Term Support release and thus a good, stable choice for both business and individual users.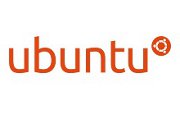 Work never stops in the Linux world, however, and on Thursday Canonical unveiled the first alpha version of Precise Pangolin's successor: Ubuntu 12.10, or "Quantal Quetzal."
The software is a very early pre-release, of course, and definitely not intended for production purposes. Still, it offers a compelling early peek at what's to come in the next version of Canonical's popular free and open source Linux distribution.
Want to check it out? It's available as a free download on the Ubuntu site. Here are a few highlights of what you'll find.
1. Linux Kernel 3.4
Linux creator Linus Torvalds released version 3.4 of the Linux kernel last month, and it's now been incorporated into Ubuntu 12.10. Particularly notable highlights of the new Linux 3.4 are driver support for several new graphics cards as well as a new security module and key updates to the Btrfs file system.
2. A Single 800MB Image
Also new with Ubuntu 12.10 is that the CD and DVD Ubuntu desktop images have been consolidated into a single 800MB image usable on either USB or DVD, according to the technical overview of the Alpha 1 software.
3. A New Look for Update Manager
Not much detail has been provided about this so far, but Ubuntu Linux 12.10 will feature "a slightly new look" for its Update Manager, the overview notes intriguingly. "More to come in the future," the developers add.
4. GNOME Updates
Though GNOME 3.4 is the current version, some pieces of GNOME 3.5.1 and 3.5.2 have already arrived in Quantal Quetzal, "with more to follow," the developers note. GNOME 3.6 is expected to be what's ultimately included in the final version of Ubuntu 12.10.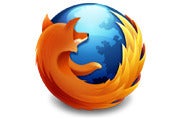 5. Firefox and Thunderbird
Also included in Ubuntu 12.10 Alpha 1 are the newly released Firefox 13 and Thunderbird 13.
6. No More Migration Assistant
Because of the many bug reports that have been associated with it, the installer in Ubuntu 12.10 no longer offers the migration assistant that used to help migrate documents and settings from other operating systems. "The installer team felt that it was not worth the resources to bring it up to a level of quality sufficient to continue including it," the developers explain.
7. GCC 4.7
Whereas Ubuntu 12.04 LTS included version 4.6 of GCC, or the GNU Compiler Collection, Quantal Quetzal's Alpha 1 upgrades that to version 4.7.
8. Python 3.0
Last but not least, Ubuntu 12.10's desktop image will ultimately ship with only Python 3; Python 2 won't be included, the developers say. "Alpha-1 begins this process, with the installer and some other applications ported to Python 3," they note. "There are still quite a few packages left to port, and so Python 2 and 3 are both installed for the time being." Python 2 will continue to be available as the "python" package for the foreseeable future, however.
Two more alpha versions of Ubuntu Linux 12.10 are expected to arrive before the debut of the beta version in September, according to the software's release schedule. The final release is expected on Oct. 18, with support through April 2014.
I'll post more updates as new features are added. In the meantime, check out this new video posted by the project today entitled, "Reasons to Love Ubuntu 12.04 LTS."