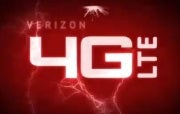 Verizon has brought together several global automakers in an effort to speed the rollout of so-called "connected" cars, signaling broader availability of in-car Internet in the near future.
Verizon's effort includes automakers that largely produce cars for the blue-collar demographic. This seems to suggest that connected cars won't be just a perk for the well-off much longer, and may make it into more affordable vehicles.
It's called the 4G Venture Forum for Connected Cars, and the initial members include Verizon, BMW, Honda, Hyundai, Kia, and Toyota. The purpose of the group is to look into ways to integrate LTE connectivity into vehicles of all types and promote the technology among various suppliers and application developers.
Forum members will work on a variety of issues including cloud-connected systems for cars and enhanced safety features, it says, as well as encourage third party development.
Given that many of us currently can't afford the cars with in-car connectivity, this is welcome news. Several models from luxury car brands Audi, BMW, and Mercedes have some form of connectivity, but the price is prohibitive.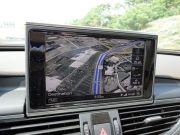 PCWorld test drove the Audi A7 last year, that automaker's flagship car for the tech set. With Google Earth and in-car Internet, it was pretty awesome. At the same time the price was a bit tough to swallow: the base model started at $60,000.
For more tech news and commentary, follow Ed on Twitter at @edoswald, on Facebook, or on Google+.