Facebook gave itself an image problem it doesn't need by declaring it's "pretty disappointing" only a small minority of its users voted on its proposed privacy policy changes. The low turnout could have been its intent all along, since Facebook didn't do a very good job alerting people to the vote.
Users have been complaining loudly that notice wasn't displayed on the main page of the site — you had to search within the site to find it — and they also criticized the one-week voting period as being inadequate.
Only 342,600 of Facebook's nearly 1 billion users clicked to give their two cents on Facebook's policies. And of those that did, only 13 percent supported Facebook's proposed policy changes.
Because 30 percent of Facebook users didn't turn out to vote on them, the social network is adopting the proposed amendments to its site governance and data use policy.
Obviously Facebook wants to enact the changes it proposed — that's a given. But to publicly call voter turnout "disappointing" when it didn't adequately promote the vote in the first place seems disingenuous.
To be fair, there was plenty of media attention about the vote, including instructions on where to find the voting page and how to log your vote. A week ago, PCWorld reported that Facebook was giving its nearly 1 billion users a chance to vote on the policies.
But Facebook, itself, wasn't terribly visible about the vote, despite its assertion that it did put forth a good effort to get people to vote on its policies and supposedly served nearly a billion impressions to users about it.
The backlash from users is not something Facebook would want to deal with following its IPO flop and growing questions about its growth expectations.
One PCWorld reader writes: "I guess they don't really want people to vote since there is no notice of this on Facebook."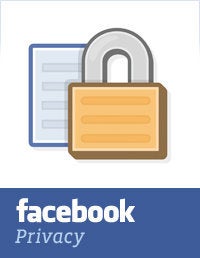 And U.S.-based privacy advocate David Jacobs, the consumer protection counsel at the Electronic Privacy Information Center, agrees.
"The notice has been seriously inadequate. As far as I can tell, only members of Site Governance and Facebook and Privacy pages were notified, and the vote is only open for a week," he says. "The procedure seems to be flawed, unless the goal is to have a vote that doesn't really mean much."
The vote wasn't a new shift toward transparency; in reality, it was mandated by the site's own regulations that require the company to hold a vote whenever more than 7000 users comment on a proposed change. The privacy group Europe Vs. Facebook had instigated an onslaught of comments that flooded Facebook's Site Governance page — about 40,000 in one week.
While it was interesting that the small activist group was able to force Facebook's hand and make it hold the vote, Facebook went to no great lengths to promote it.
In fact, Europe Vs. Facebook founder Max Schrems said that in its handling of the vote, Facebook "hid the polling center" when it didn't prominently feature it.
Follow Christina on Twitter and Google+ for even more tech news and commentary and follow Today@PCWorld on Twitter, too.