Google is aggressively defending itself against accusations it manipulates its search results based on ad payments, and it is encouraging users to go elsewhere if they don't like what the company does.
A recent blog it posted came in response to a Wall Street Journal op-ed piece in which Nextag CEO Jeffrey Katz slammed the company and its practices.
Katz wrote that his comparison shopping site analyzes the search traffic it receives from Google and can tell "when Google makes changes to its algorithms that effectively punish its competitors," including his company.
"Our data, which we shared with the Senate Judiciary Committee on Sept. 21, 2011, shows without a doubt that Google has stacked the deck. And as a result, it has shifted from a true search site into a commerce site — a commerce site whose search algorithm favors products and services from Google and those from companies able to spend the most on advertising," Katz wrote.
Google was quick to counter with a detailed blog to defend itself.
Senior Vice President of Engineering Amit Singhal wrote that Google's natural search results are never influenced by payment and that its "ads and commercial experiences are clearly labeled and distinct from the unpaid results, and we recently announced new improvements to labeling of shopping results."
Google announced those "improvements" to shopping results on May 31 and said by the end of the year its product search results will be limited to paid advertising and be called Google Shopping. It said this would lead to better shopping results for users because "having a commercial relationship with merchants will encourage them to keep their product information fresh and up to date."
Katz isn't the only one who takes issue with how Google is doing things these days.
"[P]aid inclusion was one of the original sins Google listed as part of its 'Don't Be Evil' creed. But these days, Google seems comfortable with paid inclusion, raising potential concerns for publishers and searchers alike," wrote Marketing Land's Danny Sullivan.
Singhal says Google clearly labels its ads and commercial experiences as such and that they're not mixed in with unpaid results.
"This is in contrast to most comparison shopping sites, which receive payment from merchants but often don't clearly label search results as being influenced by payment," he wrote.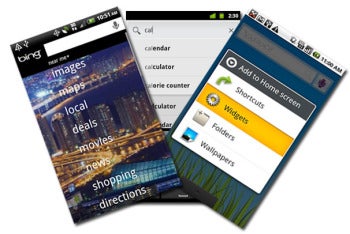 As for Katz's declaration that changes Google makes to its algorithms have punished his company, Singhal wrote that Google makes more than 500 changes to its algorithms a year so as to help users, not websites.
"Our algorithms are always designed to give users the most relevant results — and sometimes the best result isn't a website, but a map, a weather forecast, a fact, a quick answer, or specialized image, shopping, flight, or movie results. And that's not just Google; Bing, Yahoo and other search engines do the same thing," he wrote.
Most interesting, though, is Singhal's advice that if anyone doesn't like Google's search results, they can go ahead and use a different engine — he even shared links directly to Bing, Yahoo, DuckDuckGo, and Google Minus Google.
Whether or not you like what Google is doing, you can't deny it has pluck.
To check out the rest of Singhal's assertions, visit the Google Public Policy Blog where he also says some of the company's largest advertisers are competitors and that "the great thing about the openness of the Internet is that if users don't find our results relevant and useful, they can easily navigate to Nextag, Amazon, Yelp, Bing or any other website."
Follow Christina on Twitter and Google+ for even more tech news and commentary and follow Today@PCWorld on Twitter, too.