PC enthusiasts may want to take a vacation to an unwired remote location this week as all tech news channels will be jammed with news emanating from Apple's Worldwide Developers Conference (WWDC) in San Francisco.
During the tenure of Steve Jobs at Apple, WWDC events were kept relatively low key — or as low key as anything Apple does can be kept low key — but if the predictions about Apple products surrounding this year's conference are true, it would appear that Jobs' successor, Tim Cook, wants to amp up the spotlight on the showcase.
Mobile Maps
While operating systems don't generate the general buzz that hardware introductions do, the expected preview of Apple's mobile operating system, iOS 6, could be an exception.
First, a major change in the software's map app is expected. Google Maps, long a mainstay of the OS, is expected to be replaced by an Apple offering that will sport 3D technology developed for the defense industry and turn-by-turn navigation. That feature is offered by Google and incorporated into its mobile operating system, Android, but which Apple has chosen not to implement on prior versions of its iPhone line.
The move to ditch Google won't surprise anyone that's been watching Apple acquisitions for the last three years. In 2009, it bought Placebase, which developed technology for enhancing maps with information from public and private databases.
In 2010, it scooped up Poly9, which had some Google-Earth-like technology, and in 2011, it added to the fold C3 Technologies, which makes 3D maps that are so arresting they look like aerial photographs.
Add to that Apple has been collecting traffic data for two years to create a database for a potential traffic map app, and the handwriting really appears on the wall for Google.
Better Facebook
Maps aren't the only changes predicted for the next version of iOS. It's expected to have better integration with Facebook. That could include better photo sharing, system-wide authorization of applications, integration of Facebook events with Apple's calendar app, as well as its chat feature with Apple's messaging app.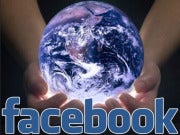 Siri may also grab some attention at the WWDC. Apple may announce it's extending its voluble digital assistant to other iOS devices, such as the latest versions of the iPad.
Meanwhile, many of the more than 5000 developers estimated to be attending the event, are salivating over the rumored prospect that Apple will introduce some APIs for Siri that will allow their apps to tap into the software.
A cosmetic change has also been predicted for iOS. Its current blue interface may become silver.
If an iOS6 announcement is made, you can be sure that it will be scrutinized minutely for any tips it might hold on what the next version of the iPhone will look like.
Hardware Refreshes
Prognosticators also see some hardware fireworks occurring at the developers' conference. Apple's portable models—MacBook Pro and Air—may be updated to retina displays and Ivy Bridge processors, as well as slimming down some and gaining better battery life. MacBook Pros may also get a boost in its discrete graphics subsystem.
Those improvements are seen by some as a necessity if the models are to remain competitive with the new ultrabooks flooding the PC market.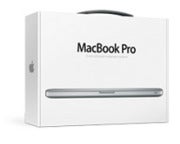 Currently, Apple makes 13-, 15- and 17-inch MacBook Pros. Some Apple tea leave readers believe that may change. With the Air covering the 11- and 13-inch form and the 17-inch version being largely a niche product, they believe Apple can afford to make the MacBook Pro a 15-inch only machine.
Whispers of an Apple TV set will no doubt be circulating at the WWDC, but odds are there won't be much very solid to report in that vein. If such a device exists, it probably won't happen until later in 2013 or beyond. However, Apple may have some content announcements about its Apple TV set-top product. Some believe that set-top hardware is being used by Apple to test ideas that will eventually end up in a TV set product.
Lion Sightings
Earlier this year, Apple gave developers a taste of what the next version of its desktop operating system, OS X Mountain Lion, will look like. Many of the changes reflect design changes to make OS X operate like its mobile cousin, iOS. That's expected to continue at the WWDC.
It's predicted that better integration with iCloud, Apple's online storage offering, will be announced at the conference. For example, tabs open in Safari may be shared across devices through iCloud. A "Do Not Disturb" feature may be supported, as well as VIP mail.
Other Mountain Lion additions could include a "games center," similar to what's offered in iOS and centers for messages and notifications.
Follow freelance technology writer John P. Mello Jr. and Today@PCWorld on Twitter.