Microsoft's "secure boot" plans for Windows 8 PCs may have many members of the open source community up in arms, but even as the ongoing saga continues to unfold, a small army of alternatives are quietly marching onto the scene.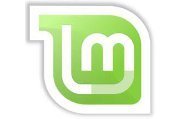 A few weeks ago, for example, I wrote about two new PCs from System76 that come with Ubuntu Linux preloaded. (System76, incidentally, has since also said that it will ship all systems with secure boot disabled "until a more workable solution is found.")
Then, too, there's the ever-growing array of tiny Linux PCs such as the Raspberry Pi, the Cotton Candy, the Mele A1000, the Vivaldi tablet, and the MK802 micro-PC, to name just a few.
The latest to appear? None other than the mintBox, a brand-new PC introduced late last week by the Linux Mint project in association with CompuLab.
'Packed with Connectivity'
"We're passionate about what we do and for our very first Mint device, we wanted something unique, something special and extraordinary," wrote Clement Lefebvre, Linux Mint founder and project leader, in a blog post on Friday. "The mintBox is Mint in a box. It's tiny, it's silent, it's extremely versatile and it comes packed with connectivity."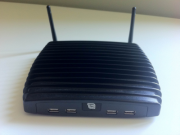 Smaller than a DVD case, the mintBox is based on CompuLab's fit-PC3 and embellished with "a green retro-lit Linux Mint logo," Lefebvre explained. Featuring a die-cast solid-metal case and an internal 250GB hard-drive, the fan-free device is also completely silent, he said.
Included in the easily hackable mintBox are eight USB ports along with Ethernet, Wi-fi, and Bluetooth, and an HDMI port and DVI adapter. So, too, of course, is Linux Mint 13 Cinnamon.
Two Models Available
Both basic and professional models of the mintBox are available. Priced at $476, the basic model features a 1.0 GHz dual core APU G-T40N and 4GB of RAM; the $549 professional model offers a 1.65 GHz dual core APU G-T56N and 8GB of RAM.
Both can now be ordered directly from CompuLab; 10 percent of each sale goes to the Linux Mint project.