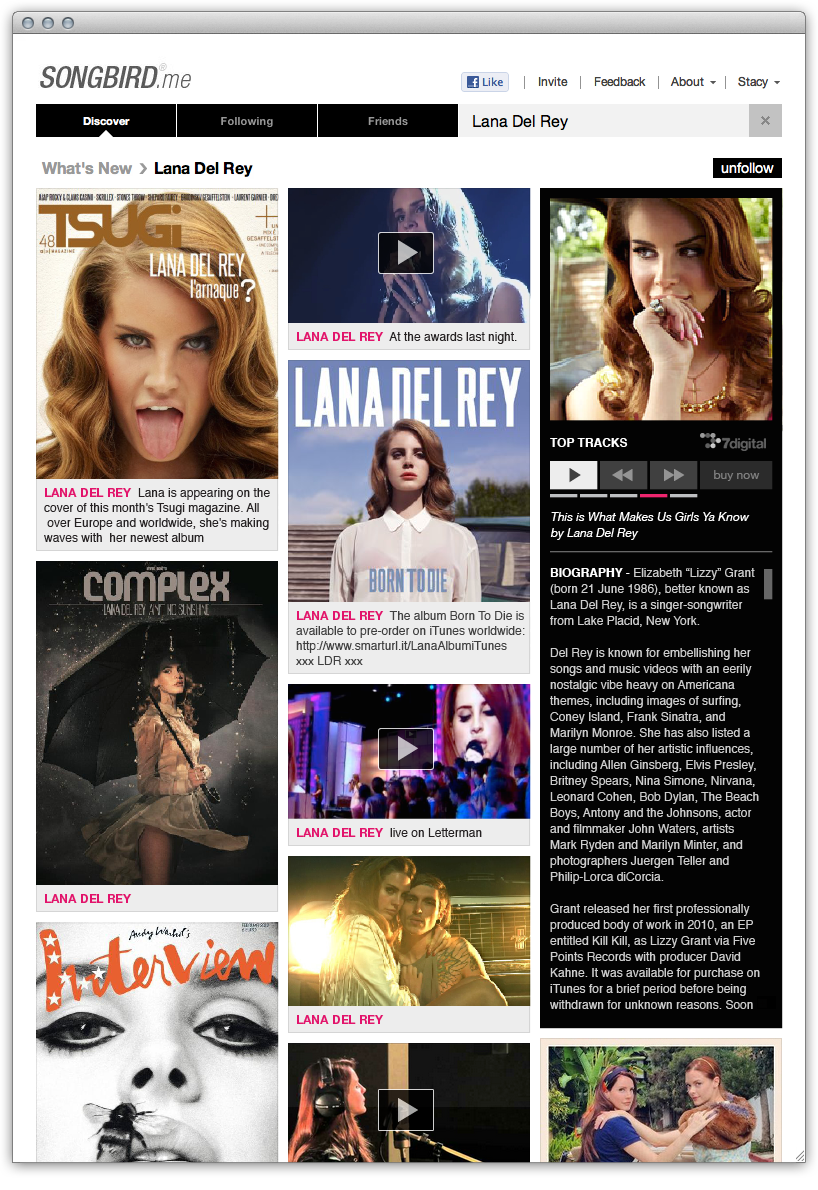 Songbird, the company best known for its iTunes alternative on PCs and Macs, is looking to help you discover your next favorite band. On Tuesday the company announced the launch of Songbird.me, a service that helps you discover music relative to your tastes based on what songs you play the most and which artists you've Liked on Facebook.
By pointing your browser over to Songbird.me (that's the URL as well as the name) and signing in with your Facebook account, you can keep up to date with your favorite artists and discover new ones that are similar to your tastes. Your homepage on Songbird.me is made up of updates from your favorite artists, so you'll know whether they are planning to go on tour or release a new album, and you can add more artists by clicking on the "Recommended Artists" section of the page. There you'll be presented with a grid of musicians that Songbird thinks you'll like, and clinking on an artist's tile will take you to their bio page where you can hear samples of their songs or buy their music through the 7digital music store. Because you log into the service using Facebook, you can also see what bands your friends have Liked and discover new music that way as well.
If you have an Android phone, you'll also be able to access Songbird.me through the updated Songbird app. Once you've activated your account in the app, Songbird will keep track of which songs you play and use the play counts to better recommend music to you in Songbird.me. I managed to get some hands on time with an early version of the application and was quite happy with the music that it recommended to me based on my library.
So if you're sick of listening to the same old tunes and want to find some new jams, check out Songbird.me. Both the Android app and the service are free, so get out there and start rocking.