Verizon Wireless has announced the pricing for its plans that allow multiple devices to share voice, text and data services for a flat rate, a move that's expected to be copied by the rest of the wireless industry.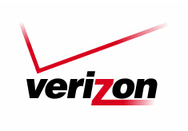 Verizon's rates vary depending on what devices you want to be in the plan. For example, a plan with one smartphone pays $90 a month for unlimited voice minutes, text messages and 1GB of data. Add a tablet to the plan, and you pay an extra $10 a month. Add another smartphone, and that's another $40 a month.
It costs $30 to add a basic feature phone to the plan and $20 to add a mobile hotspot, laptop, netbook or USB dongle.
The amount of data in a plan can be expanded from 1GB a month ($50) to 10GB ($100).
The new pricing scheme is set to be rolled out June 28 and is available to both new and current customers who wish to move to the new plans.
"Share Everything Plans are the new standard for wireless service," Tami Erwin, vice president and chief marketing officer of Verizon Wireless, said in a statement.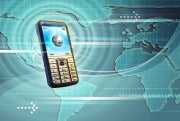 This kind of pricing is the wave of the future in the wireless industry, according to Michael Morgan, a mobile devices analyst with ABI Research. "It's another step toward greater flexibility of data usage across devices and people," he told PCWorld.
This kind of flexibility is needed today, he maintained. Moreover, it will help bring more kinds of devices to the wireless sphere, he added. "There has been a continual problem getting consumers to use wireless LAN on their media tablets," he said. "It's something that the operators need to do to get themselves a foothold in the data market at large."
Verizon announced its intentions to offer shared data plans in May, a move aimed at eliminating unlimited data plans from its service mix.
Follow freelance technology writer John P. Mello Jr. and Today@PCWorld on Twitter.