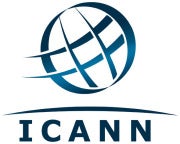 The Internet is about to undergo a radical change that will soon fill it with LOLs, YouTubes, and, of course, lots and lots of porn. No I'm not describing the Web as you know it, but a stream of new generic top-level domains that promise new Website names such as "drama.Youtube" or "funny.LOL" instead of traditional sites such as YouTube.com.
Currently, companies can register for sites on just 22 generic top-level domains (gTLDs) such as .com, .org, .biz, .tv, .fm, and so on. But on Wednesday, the Internet Corporation for Assigned Names and Numbers (ICANN) will reveal the contents of nearly 2,000 applications for new gTLDs. ICANN is the body responsible for maintaining the Internet's domain name system.
Soon, you may be able to visit your favorite brands on their own gTLDs such as .cocacola, or .NIKE. Google and Canon have announced plans to go after .google and .canon, respectively. There may also be new domain names in non-Western script such as Chinese or Korean characters.
When the proposed gTLD list goes public, you'll be able to find it on a dedicated ICANN page. The new gTLDs are expected to go live throughout 2013 after a rigorous examination process. Potential new gTLD owners have to prove they have the technical and fiscal capability to run an Internet registry (an organization that maintains a gTLD such as .com or .org). And new domains won't come cheap either with new gTLDs starting at $185,000.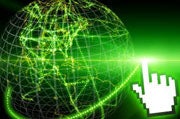 Few companies have revealed exactly which domains they're going after. A start-up named Donuts Inc says it has raised $100 million to go after 307 domains. Demand Media recently announced plans to apply for 26 domains. And other companies such as GoDaddy have also put together a TLD wish list.
So what are some of the new gTLDs we'll see on Wednesday? Here's a list of some of the more interesting ones announced so far.
.LOL: This domain is already on the wish lists of Google and several other companies, so expect a fight over this one.
.DOCS: Another domain that Google is going after, but with so many businesses involved in online documents, I can't imagine Google is the only company vying for it.
.SUCKS: Momentous Corp., a holding company based in Ottawa, Canada wants to provide a home for Internet trolls everywhere. Imagine the flame wars between iOS.SUCKS and Android.SUCKS.
.RIP: Another domain application from Momentous as a place where you can build memorials to people, brands, and products no longer with us.
.CASA: Su casa is GoDaddy's casa if the Web registrar wins this TLD, according to Domain Name Wire.
.ADULT, .PORN, .SEX: Because .XXX wasn't enough for ICM Registry
.APP: A new home for mobile application developers.
.ROCKS: The ultimate vanity domain that Arkansas-based company DOTROCKS LLC wants to bring to you.
.WORLD: Martians need not apply for this proposed gTLD from Radix Registry.
Connect with Ian Paul (@ianpaul) on Twitter andGoogle+, and with Today@PCWorld on Twitter for the latest tech news and analysis.