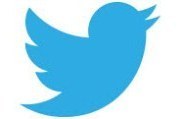 Twitter's Trends feature will begin to display lists customized for each user based on the feeds that user follows, the company said Tuesday.
Trends reflect topics that are popular at a given moment on the micro-blogging website. The feature appears in a box on the left-hand side of the landing page.
Twitter users currently see sitewide trends. They can customize the feature by geographic region, but the information is not currently filtered to reflect a particular user's interests as expressed by the feeds he or she follows.
With the "tailored" Trends feature that begins to launch today, customization based on the user's feeds will become the default setting. Users will be able to choose to filter by location instead. The geographic trends will not be customized by user interest, a company spokesman said in an email.
The changeover will occur "gradually," according to the company's blog post.
Cameron Scott covers search, web services and privacy for The IDG News Service. Follow Cameron on Twitter at CScott_IDG.