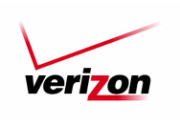 Verizon Wireless is making its network even less hospitable for unlimited data users with the launch of its "Share Everything" plans.
After the Share Everything plans launch June 28, unlimited subscribers won't be able to upgrade their phones at subsidized rates. They'll either have to pay full price — about $600 and up for high-end smartphones — or switch to a plan with tiered data.
Verizon's unlimited data plans, which only remain available to subscribers who are "grandfathered in," are already less useful than they once were. Last September, the carrier began enforcing speed limits on its heaviest users — those who exceed about 2 GB per month — at congested cell sites. But soon, those users will have to pay hefty upfront prices on new phones if they want to keep the privilege.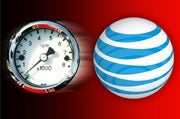 Verizon customers aren't the only ones in trouble. AT&T also throttles subscribers who take full advantage of their unlimited plans, and the carrier is working on a shared data plan of its own. Chances are AT&T will find a way to give unlimited data users the boot as well.
If the big carriers are going to punish unlimited data users, why not consider another wireless carrier? Sprint is the only one left that offers true unlimited data without throttling, but it's not the only option if you're OK with slower speeds after hitting a monthly usage limit.
Here's a look at your options for keeping unlimited data:

Of course, bigger carriers like Sprint and T-Mobile have the best selection of smartphones, but prepaid and smaller carriers offer lower rates for talk and text.
Keep in mind also that Virgin Mobile and Cricket will soon get Apple's iPhone, and though you'll pay a lot upfront for an iPhone with these carriers, you'll eventually make the money back on lower monthly rates. If you'd rather have throttled data than overage charges, it beats getting nothing in return from Verizon.
Follow Jared on Twitter, Facebook or Google+ for even more tech news and commentary.