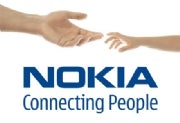 Nokia said Thursday that it plans to cut up to 10,000 positions globally by the end of 2013, and is selling luxury phone maker Vertu in a bid to cut costs, even as it plans to boost investments in feature phones, and smartphones based on the Windows Phone operating system.
The company also announced changes in its senior management and plans to acquire imaging specialists as well as all technologies and intellectual property from Scalado in Lund, Sweden.
Nokia also plans to invest in its location-based platform as a way of differentiating its Lumia smartphones with services such as navigation and visual search applications such as the recently announced Nokia City Lens.
On the expenses front however, Nokia said it plans reductions in certain research and development (R&D) projects, resulting in the planned closure of its facilities in Ulm, Germany and Burnaby, Canada. It will also consolidate its manufacturing operations, resulting in the planned closure of its manufacturing facility in Salo, Finland. R&D in Salo will however continue.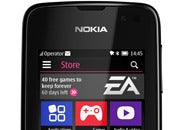 Nokia reported in April sales of €7.4 billion (US$9.7 billion), down 29 percent year-on-year, making a net loss of €929 million, compared to a net profit of €344 million a year earlier. It struggled with poor sales of low-cost phones and its Symbian-based phones, while the share of its new Windows Phone sales was still small.
The company said on Thursday that it was selling Vertu to EQT VI, a European private equity firm, as part of its move to assess the future of non-core assets.
Under the management changes, Nokia announced that it has appointed Juha Putkiranta, formerly senior vice president of supply chain, as executive vice president of operations.
Timo Toikkanen has been appointed as executive vice president of mobile phones. He was earlier vice-president of business development, programs, and special projects. Chris Weber will be executive vice president of sales and marketing, after serving as senior vice president of markets for the Americas. The three executives will take charge on July 1.
In addition to the already achieved annualized run rate saving of approximately €700 million at the end of first quarter 2012, the company targets to implement approximately €1.6 billion of additional cost reductions by the end of 2013, Nokia said.