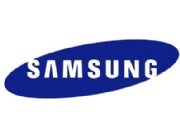 Samsung is denying reports that it is working on a Facebook-like service that will debut next year. The company called the rumors "groundless" on its blog, adding that what it's working on is far from a Facebook competitor.
The report originated from The Korea Times, claiming a company official said Samsung is working a social networking service with an emphasis on photo sharing and chatting that is code-named Samsung Facebook.
"This is not true and the rumor is groundless," Samsung said in a statement on its official blog. The company went on to say that it's actually working on an update for its Family Story service aimed at families sharing photos and video across smartphone, tablets and Internet-connected TVs.
"Family Story has been available since February 2012 on Samsung smart TVs, smartphones, tablets and the Web," the statement continued. "This service, like its name, is a family-oriented convergence service that focuses on sharing and storing families' special moments."
"It is true that we currently are working on upgrading Family Story as we always thrive to provide consumers with enhanced experiences, but this is far from a 'Samsung Faceboook' as some are claiming it to be," the company explained.
Although facilitating photo and video sharing between its devices might sound a bit like Facebook, Family Story is probably one of Samsung's ideas to add value to its Android offerings and differentiate itself from other manufacturers — a bit like the PhotoStream sharing feature coming to iPhones with iOS 6.
Follow Daniel Ionescu and Today @ PCWorld on Twitter