Amazon is reportedly planning to launch a new Kindle Fire later this year and drop the price of the existing tablet to $149 — moves that wouldn't be much of a surprise given the need for a refresh and to guard against competition from Google, Apple and Barnes & Noble.
DigiTimes, citing anonymous supply chain sources, says Amazon will release a new 7-inch Kindle Fire with 1280-by-800 screen resolution. Presumably it will come with updated specs, as well. The existing Kindle Fire, with a resolution of 1024 by 600, will stick around as a lure for entry-level tablet buyers, the report says.
As the technology rumor mill goes, DigiTimes tends to be wrong more than it's right. But, in this case, the report rings true because the idea of a Kindle Fire for less than $150 seems logical enough to believe.
First, it's pretty much a given that Amazon will refresh the Kindle Fire with better specs later this year. The company may soon face competition from a Google Nexus tablet, and potentially a 7-inch iPad (according to the rumor that won't die). It's doubtful Amazon would keep selling the same Kindle Fire in the face of new competition, not to mention whatever Barnes & Noble comes up with for its Nook line.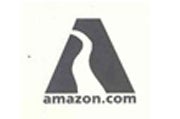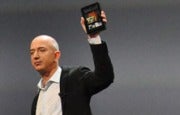 Assuming there's a new Kindle Fire, a price drop for the old one seems likely. That's the same strategy Barnes & Noble adopted with the Nook Color, whose price fell to $169 when the Nook Tablet launched last fall. Because both Amazon and Barnes & Noble make their money on content sales, it makes sense for them to offer cheaper tablets when possible.
DigiTimes says Amazon is preparing its new Kindle Fire for the third quarter of this year — another reasonable prediction. Fire launched in the fall of 2011. Last holiday season was already huge for bargain tablets, and 2012 could be even bigger.
Follow Jared on Twitter, Facebook, or Google+ and follow Today@PCWorld on Twitter for even more tech news and commentary.