The Federal Communications Commission wants to reopen an inquiry into whether its regulations do enough to protect consumers from harmful radiation from cell phones.
Chairman Julius Genachowski asked fellow commissioners to give the go ahead to a new investigation, although a spokesperson says it is merely a routine review of its own policies.This is the first time that cell phone radiation guidelines would have been looked at since 1996.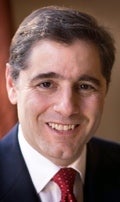 Nothing is likely to change, though: the FCC says that it was confident that these levels do not need to be changed and still sufficiently protect consumers.
Whether cell phone radiation is truly harmful has been argued for almost as long as the cell phone has existed, but in recent years has become even more disputed. Last May, the World Health Organization said the devices do cause cancer, but cellular phone manufacturers say there is no serious health risk.
San Francisco went as far as to pass a law that requires cell phone retailers to post notices of the amount of radiation these phones emit, called the "specific absorption rate." But is that really necessary at this point?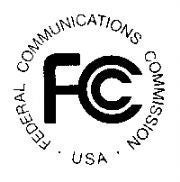 Multiple scientific reports and the manufacturers themselves indicate no conclusive evidence supports concerns that the radiation from cell phones is actually harmful. While there is evidence that this radiation does affect brain waves, researchers cannot prove that it is actually bad for us.
Other government agencies have weighed in on this topic already, with a massive study undertaken by the Food & Drug Administration in 2010 finding no increased health risk from cell phone use.
With a lack of any scientific agreement, the FCC will be hard pressed to change its rules — because the evidence doesn't yet support it.
For more tech news and commentary, follow Ed on Twitter at @edoswald, on Facebook, or on Google+ and follow Today@PCWorld on Twitter.