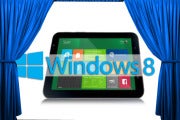 The time is ripe for Microsoft to offer a tablet of its own.
This would be an about-face from the software company's long-standing policy against competing with its hardware partners. Microsoft nurtured its hardware-agnostic practice while building Windows from an idea to the dominant software platform.
But today's tech world is very different from the one Microsoft helped to shape with its birth 37 years ago. The company built its model on distributing its PC operating system, the precursor to Windows (itself now nearly 30 years old), to third-party computer manufacturers. Things change, though, as Apple's runaway success in the past decade shows. And if Microsoft's Windows operating system is to stay relevant in an increasingly integrated, mobile world, the company needs to offer its own hardware. That's the expectation for Microsoft's announcements next week. (Tune in for PCWorld's live report.)
A Microsoft-made tablet makes sense on multiple levels. Apple's marriage between hardware and software is often credited with helping the company succeed where others, like the cacophony of Google Android tablets, have failed to make a significant dent in the tablet market. And Apple's complete command over its ecosystem–both hardware components and operating system — in turn led to more favorable conditions for developers, who don't have to develop for a seemingly infinite set of variations.
Meanwhile, all signs point to Google introducing a line of Nexus-branded Android 4.0 tablets at the Google IO conference later this month. And even Amazon, with its custom version of Android, has a family of Kindle tablets under its own name.
Lacking hardware, Microsoft is the only operating system maker without an integrated tablet offering of its own. But there's no reason the company couldn't go for it: Add in its own content stores, for acquiring apps, movies, and music, and Microsoft has a solid recipe to compete head-to-head against Apple–and against Amazon and Google for that matter.
Microsoft's Tablet Turn
By offering its own tablet, Microsoft would have better control over all aspects of the user experience, and the company could make different–perhaps better–decisions about hardware than PC makers seem to be doing so far on Windows 8 tablets. Microsoft could take action to help advance the tablet space, as opposed to making choices that an individual PC maker might perceive its specific audience desires.
Control over the hardware would make it easier for Microsoft to tailor Windows for a tablet experience. It would also help Microsoft hasten the evolution of the app ecosystem that's so necessary to success in the mobile market; being able to develop for a consistent hardware platform should help developers build out apps more rapidly. Done right, Microsoft's own tablet could easily become a flagship device that shows off Windows tablets to their maximum potential.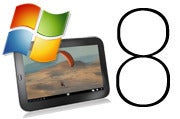 Gaining control is only part of the equation. Having its own tablet gives Microsoft a chance to meld its Windows 8 operating system with its Xbox Live streaming entertainment content and its Xbox gaming console. The end result could include streaming games and online gameplay. Or it could give Microsoft an opportunity to work with game developers to optimize Xbox games and provide special controls or features via a Microsoft-branded tablet. Perhaps the tablet could even have Microsoft's newly announced SmartGlass technology, which enables syncing and sharing between a tablet (with any OS) and another screen.
Xbox has shown Microsoft that it can manufacture hardware without eclipsing other developers' software applications. Microsoft has cultivated a crop of Xbox game developers while marketing its own along with the hardware. Now it can take the next step. It wouldn't be surprising if a Microsoft-branded tablet adopted the Xbox name. Xbox has proven to be a successful brand among consumers, and it makes sense for Microsoft to extend that brand, especially given the all-around entertainment focus of consumer tablets in general.
The idea of running game content on a second screen, one that can interact with the world and the environment on your console, is a holy grail of sorts in the video game world. Conceptually, the idea has been around for well over a decade, but we've never seen it truly implemented; and it's the implementation–not the theoretical concept–that matters. SmartGlass could make that a reality, though when it was introduced at E3 a few weeks ago, the company didn't have any actual gameplay enhancement examples to show off. Maybe it needs an Xbox Windows tablet.
Any and all of these are possible fruitful directions for Microsoft, and any could be in play right now.
The Ultimate Reference Design?
Nvidia has made a lot of noise recently with its Kai Tegra 3 reference platform for sub-$200 tablets. The bottom line about Kai is that Nvidia has taken the time to qualify different components and to put together a reference design that's a blueprint for third-party manufacturers who want to easily build an inexpensive tablet with components that meet specific optimization criteria.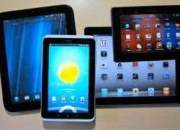 Reference designs generally originate from hardware manufacturers, such as chipmakers Nvidia and Intel. But imagine, for a moment, if Microsoft were to put its enormous resources into helping its OEM customers take a few shortcuts to the optimal Windows tablet–which effectively is what Nvidia does for Android tablets with its Kai platform. Microsoft could help jump-start the Windows tablet market by guiding direct manufacturers to a blueprint reference design, so tablet makers won't have to research every last detail for themselves.
This step would help Windows tablet makers get to market faster with an optimized set of components. It could help increase component volume quickly, which in turn would lead to component prices falling. Windows tablets are late to the tablet game, and any edge tablet makers could gain from Microsoft would help to boost competition with Apple. If Microsoft helps make its own hardware, this scenario is just a small stretch, and could be a feasible path.
Microsoft and Consumers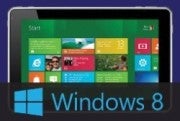 Many pundits are quick to point out that Microsoft has had very mixed experience selling to consumers. Sure, Microsoft hardware peripherals like mice, keyboards, and webcams sell; and the Xbox division is a success story unto itself.
However, the company's most recent tablet effort, dubbed Courier, was famously nixed; and the Zune media players never took flight. An even earlier tablet effort, in 2002, focused on the software angle, and particularly on handwriting recognition. More critically, Microsoft has never gone toe-to-toe with its OEM customers, the very PC manufacturers to whom it sells its crown-jewel Windows operating system.
Still, there's a first time for everything. And now is the right time for Microsoft to make its move.
Watch PCWorld's live blog coverage of Microsoft's Monday event.