Microsoft is expected on Monday afternoon to unveil a new tablet to challenge Apple's iPad, and gadget critics are scrambling to figure out what the Windows maker has planned.
Will it be the first tablet running Windows RT, a version of Windows 8 designed for ARM processors? Is Microsoft going to introduce an e-reader, or perhaps a tablet with its new business partner, Barnes & Noble? With only hours to go until the event, speculation is rampant about what Microsoft will unveil Monday afternoon in Los Angeles.
You can follow along with PCWorld's live blog of the Microsoft event starting at 3:45 p.m. Pacific/6:45 p.m. Eastern Time. Until then, here is the latest round of reports, guesses, and theories about Microsoft's mysterious Monday event.
The Xbook
Microsoft on Monday may introduce a new tablet in partnership with Barnes & Noble, and the new device would include Xbox Live streaming, according to TechCrunch. Microsoft and the bookseller in late April announced a new strategic partnership in a Barnes & Noble subsidiary that has yet to be named.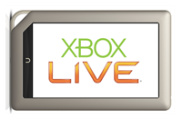 If Monday reveals the first device from the Barnes & Noble-Microsoft partnership, an Xbox Live streaming component for a new "Nook" (assuming it uses Barnes & Noble's tablet brand) makes a lot of sense. Microsoft has been focusing on improving Xbox Live's video streaming offerings to help turn the Xbox into the central set-top box for gamers and non-gamers alike.
Xbox already offers streaming from Netflix, ESPN, HBO Go, Hulu Plus, MLB TV, Sony's Crackle, SyFy, TMZ, and Vudu. The company recently announced the National Basketball Association and the National Hockey League would start streaming live games to Xbox Live next season. And Paramount Pictures started streaming movies to Xbox Live in mid-June. Microsoft during the E3 trade expo said it would expand Xbox services beyond the gaming console and onto PCs, tablets, and smartphones.
Scheduling the event in Los Angeles makes sense if the company is announcing a content-focused device that involves Hollywood and other parts of the entertainment industry.
However, it is likely Microsoft would prefer to promote a device running Windows 8 over the Android-based system Barnes & Noble currently uses for Nook devices.
Windows 8 Tablet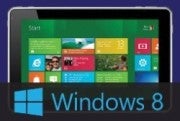 Also possible is a Microsoft original tablet running a variant of Windows RT, as suggested by The New York Times on Friday. The Times' report is similar to what The Wrap and AllThingsD have suggested. This alleged tablet is a Microsoft-branded device built to compete with the iPad and most likely running Windows 8.
It is possible, however, that both reports are correct. Perhaps, Microsoft will announce a tablet running Windows RT, but it could be in conjunction with Barnes & Noble.
[RELATED: Why Microsoft Is Smart To Produce Its Own Tablet]
It is a little early to be announcing Windows 8 tablets since the device wouldn't hit stores until October or later, when the operating system update becomes available; but a "Nook" (even with a custom version of Windows RT) could launch sooner.
Wishful thinking? Perhaps. But doesn't an entertainment-focused Nook sound a lot more interesting than unveiling a Microsoft-branded tablet running Windows 8 that you won't be able to see until the fall?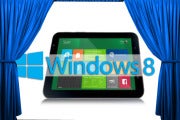 This week is expected to be chock full of Microsoft news. After Monday's announcement, Microsoft has a Windows Phone event planned for Wednesday, June 20 in San Francisco where Microsoft may discuss Windows Phone 8, the next version of Microsoft's mobile operating system.
Connect with Ian Paul (@ianpaul) on Twitter and Google+, and with Today@PCWorld on Twitter for the latest tech news and analysis.