CFO Dan Curtis manages finances for OwnCloud, which manages the open-source project of the same name. Client firms can host their own cloud storage on the premises or remotely, for data and file syncing, sharing, and viewing.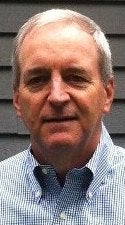 Name: Dan Curtis
Age: 56
Time with company: 8 months
Education: Bachelor of Science in business with an accounting focus from Boston College
Company headquarters: Boston; Nuremberg, Germany
Countries of operation: U.S., Germany
Number of employees total: 10
CFO's areas of responsibility: Finance, HR, IT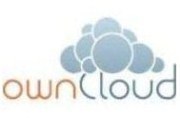 About the company: ownCloud is the company behind the ownCloud open-source project for data and file syncing, sharing and viewing. OwnCloud enables businesses to host their own, on premises or remote, cloud storage while maintaining regulatory and compliance needs.
1. Where did you start in finance and what experiences led you to the job you have today?
I started at what is now PricewaterhouseCoopers in Boston in the late '70s and was there for not quite four years. I did a stint with a Fortune 500 company after leaving PWC but very soon thereafter gravitated to smaller companies. I was drawn to smaller companies principally because you could have a meaningful impact on a regular basis because the expertise that you brought was not available in-house.
I've worked for a number of small companies that were venture-backed. There's a certain level of excitement that permeates these companies because there's a collective belief that doesn't exist at larger companies that the work you do will establish meaningful value, and the energy level is infectious.
2. Who was an influential boss for you and what lessons did they teach you about management and leadership?
I'd have to say the one person who has been most influential on me was not actually a boss, but an uncle of mine named Ed Dailey who was also a public company CFO for a company called Warnaco in Connecticut that has since been sold. He went on to a public company called Crystal Brands, which was based in Manhattan.
Even to this day, he has been for me the most influential person in business and he was also the most ethical person I've ever known. He took his ethics very seriously when he was a public company CFO and in the way he conducted his daily life. What I took away from him was that if you set the right example and treat people fairly but also hold them accountable, it will often produce good results.
3. What are the biggest challenges facing CFOs today?
Big companies have their own sets of issues, but for the small company environment that I operate in, probably the biggest finance challenge is to come up with constructive, creative ways to extend cash and manage milestones. That's particularly important when the venture markets are tight.
We've gone through cycles, particularly back in the late '90s, when the floodgates were open and raising venture money was not difficult. In the last 18 – 24 months, raising venture money has sometimes been a challenge, though good companies with strong management will still get funded.
4. What is a good day at work like for you?
I like to solve difficult problems and I like to be part of a team that is solving difficult problems whether they're operational or financial, so to the extent that we can look at one another and say, 'Job well done, we resolved this particular issue that was a roadblock,' that to me brings a great deal of satisfaction.
5. How would you characterize your management style?
It's certainly collaborative. I'm a believer in setting achievable but aggressive goals and then regularly measuring the progress against them. I think it's important to enable people who are on your team to have a sense that they've had their own successes.
I also believe in giving some leeway to try new ideas and approaches so that people learn what works and what doesn't. The best learning comes from mistakes and recovery.
And it's often more productive to listen than to talk. I try to convey that to anyone that works for me as well.
6. What strengths/qualities do you look for in job candidates?
I operate on the assumption that the job candidate has the requisite technical abilities, because that would have been screened.
Particularly in small companies, the chemistry is so all important because you are with people eight, 10, 12 hours a day so the chemistry has got to be there. I've been in situations where the chemistry hasn't worked, so I look for people who can share the team chemistry, who are motivated to win, who put the company's interests first and their own interests secondary. People who get that know that if the company is successful, they're going to be taken care of.
I place a great deal of emphasis on their references, but I also probe individuals to give me their view of what others might say about them. The references are going to make all the right comments, so you have to get through that.
7. What are some of your tips on job interviewing for finance positions, and overall? When you are interviewing a candidate, how do you know whether he or she is a good fit?
I separate the process into two portions, one being an initial phone call and the other being the live, face-to-face interview. The red flags I find are often times easier to see in the live interview, the body language, if they find the questions to be things they're comfortable answering and there's not a great deal of hesitation in the answer, and the ease and confidence they demonstrate in the interview. It's more difficult to get that in the phone interview — I use the phone call mainly as a screen.
I also want to get a sense of their commitment because small company environments can be quite demanding. I've never worked at a small company where it was a 9-to-5 job, so I want someone who is willing to do pretty much anything — a roll-up-their-sleeves attitude, a person who has the energy level to do whatever is required.
8. What is it about your current job, at this particular company, that sets it apart from other chief finance positions?
OwnCloud is obviously a very young company, so it's a bit of a green field in the sense that the infrastructure is yours to mold from day one. The business model and go-to-market strategy are being developed from scratch. Assessing the information needs and developing a reporting structure is evolving as the company grows.
And, generally speaking, entrepreneurs at technology companies are not financial people, so the value that someone like I bring to ownCloud is meaningful in a number of different ways to the company. That's especially important in the early stages of development.
At other companies, that are a bit farther along, you really don't have the opportunity to create this from scratch.
And ownCloud is very exciting because of the space it's in. The value proposition of this open-source platform for IT managers is that they can use the storage they have but incorporate secure synch and share capability, so they don't have to expand the storage. I think this model is incredibly valuable.
9. What do you do to unwind from a hectic day?
I've got three boys, one of whom is not yet off my payroll at home, so if the chance comes at the end of the day to knock a golf ball around with him, I really enjoy doing that. Anything with family — any family activities are always good to put things into a meaningful perspective.
10. If you weren't doing this job, what would you be doing?
That's a very interesting question. If you'd asked me this 25 years ago I'd have said I'd love to go play the pro golf tour. But you ask me this today and I'd say that if I weren't doing this, I would probably devote some time to volunteer work, maybe getting involved with Habitat for Humanity. My uncle, Ed Dailey, who I mentioned early on, that's what he did. He retired to Florida and committed a fair amount of time helping to build homes in depressed areas. He found that tremendously rewarding. I'd likely stay involved in the business community, probably through board activities.