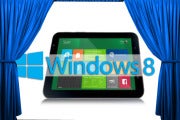 By possibly doing a branded tablet using the new Windows 8 Metro-based Windows RT, Microsoft may be trying to reposition itself in a whole new way for the post-PC era. And that could be the even bigger story than the product(s) that Microsoft actually announces today.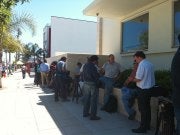 With all signs pointing to Microsoft introducing a tablet at a secretive Los Angeles event starting at 3:30 p.m. PDT Monday, we already see the company departing from its norm.
Redmond's history hasn't included Microsoft building or branding any hardware that competes directly with offerings from PC makers who OEM its Windows operating system. That appears about to change with Windows RT and the mystery tablet supposedly coming this afternoon. We expect a likely focus on entertainment or Xbox integration on the new tablet.
The line for the event was in good form about 30 minutes before the doors opened. It didn't quite have the vibe of an Apple event, but it was similar…just lower key.
[Read: Microsoft Tablets: 5 Things We Want to See]
And with that change comes another, more philosophical change–as indicated by the now-revealed location of the today's event: Milk Studios, a design-forward photography studio in Hollywood.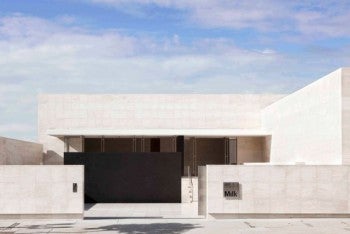 Photos of Milk Studios show it to be a light, airy, and cleanly designed environment, which is a perfect complement to what Microsoft has been trying to put forward with its new Windows 8 Metro interface.
The building stands in stark contrast to the classic-style Paramount Studios just down the road. Perhaps that contrast underscores what Microsoft is doing here with a branded tablet, and one that we think will be include a heavy slant towards Xbox integration, and may leverage the investment the company made in Barnes & Noble earlier this year.
In many ways, Xbox and the strong branding Microsoft has around it have already allowed the venerable OS company a chance to spread beyond its stodgy Windows IT veneer.
Join us as we live blog the Microsoft announcement. The doors open to invited guests at 3:30 p.m. PDT.