The U.S. Congress doesn't need to take major steps to protect the privacy of Web and mobile users, because self-policing efforts are generally working, the CEO of TRUSTe told lawmakers on Tuesday.
Efforts by online companies to regulate privacy practices themselves has worked "effectively," Chris Babel, TRUSTe's CEO, told members of the Internet subcommittee of the U.S. House of Representatives Judiciary Committee. "You've seen self regulation accelerate quite rapidly in the last few years," Babel said.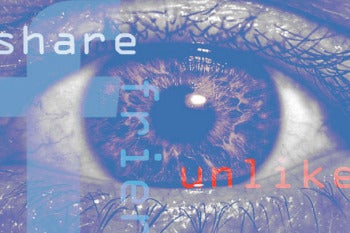 Several lawmakers and other witnesses disagreed, saying Congress should enact online and mobile privacy legislation that creates baseline rules for websites and mobile app developers. Representatives of eBay and the Association for Competitive Technology (ACT), a trade group representing mobile app developers, both called for a new online privacy law. (See also "10 Terrible Tech Laws That Have You in Their Bull's-Eye.")
U.S. agencies should also take strong enforcement actions against companies that violate privacy standards because enforcement serves as a deterrence, said Morgan Reed, ACT's executive director.
Several lawmakers, both Republicans and Democrats, questioned self-regulatory efforts. "I have a little problem with the fox setting rules for the hen house," said Representative Thomas Marino, a Pennsylvania Republican.
Babel and some committee members pointed to several industry efforts to enforce online privacy standards, including TRUSTe's privacy certification and the Digital Advertising Alliance's privacy program. In addition, the U.S. National Telecommunications and Information Administration will launch a series of meetings to work on privacy standards beginning in July.
Representative Melvin Watt, a North Carolina Democrat, questioned Babel about TRUSTe's Web privacy certification. If a company falls out of compliance with the program, TRUSTe warns the company and works with the company to get it back into compliance, Babel said.
If the company still doesn't comply, TRUSTe pulls its certification. "My data is already out there at that point," Watt said. "How do I get a remedy?"
Industry Action Described
For "egregious" behavior, TRUSTe will refer a case to the U.S. Federal Trade Commission, Babel said. TRUSTe has referred one offending company to the FTC, in 2008, Babel said when pressed on numbers. Last year, 11 companies violated TRUSTe's privacy standards, he said.
Representative Ted Deutch, a Florida Democrat, asked whether Facebook and Google, two companies that have generated major privacy complaints, are part of the TRUSTe program. They are not, although TRUSTe works on privacy issues with both companies, Babel said.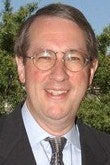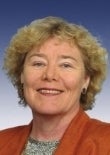 Despite calls for a new online and mobile privacy law from some lawmakers, others raised concerns that a new law could hurt the growing e-commerce and mobile app industries. "As we think about how best to protect the interests of consumers and the Internet user community, we continue to encourage, and not stifle, innovation," said Representative Bob Goodlatte, a Virginia Republican.
A new law won't be able to keep up with new online business models, added Representative Zoe Lofgren, a California Democrat. Lawmakers "don't move at Internet speed," she said.
Grant Gross covers technology and telecom policy in the U.S. government for The IDG News Service. Follow Grant on Twitter at GrantGross. Grant's e-mail address is grant_gross@idg.com.