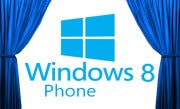 Microsoft announced today that its new mobile operating system, Windows Phone 8, will become closely linked with desktop PCs and tablets running Windows 8. The announcement was made during a Windows Phone Developer Summit in San Francisco.
We also expect Microsoft to give developers a clue about some of Windows Phone 8's new features and to showcase tools for creating apps using the new mobile OS.
This event is a lot like Apple's iOS 6 announcements at WWDC last week–targeted at developers, but interesting for tech enthusiasts.
Mobile users click here to follow along.