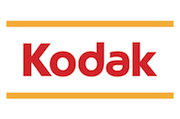 Eastman Kodak has filed a complaint against Apple and FlashPoint Technology, accusing the two companies of attempts to delay and derail its efforts to sell its patents relating to digital imaging.
Kodak, which filed for bankruptcy in January, filed earlier this month a court motion seeking approval for confidential bidding for the auction of its digital patent portfolio, that it expects will be completed by August. The patents are to be auctioned separately in two portfolios called the Digital Capture and Kodak Imaging Systems and Services (KISS) portfolios. It said that its planned sale of its Digital Capture Portfolio is an important element of the debtors' reorganization efforts.
Apple has in bankruptcy proceedings laid claim to 10 of the patents in the Digital Capture portfolio citing its invention of the patents, and claims arising from joint development work and a contract between Kodak and Apple. FlashPoint, an intellectual property company, contends that a 1996 agreement between Apple and FlashPoint assigned any rights Apple has in the claimed Kodak Patents to FlashPoint, according to Kodak's filing on Monday before the U.S. Bankruptcy Court for the Southern District of New York.
Kodak has asked the court for an injunction barring Apple and FlashPoint from asserting ownership claims under any theory, including inventorship, to the Kodak patents. It will continue to suffer serious harm if Apple and FlashPoint are permitted to continue their public campaign to create uncertainty as to the ownership of the claimed Kodak patents, it added. Kodak has also asked the court for a declaratory judgment finding that the debtors are permitted to sell the ten Kodak patents pursuant to section 363 of the Bankruptcy Code in due course, free and clear of any interest of Apple or FlashPoint.
Apple's strategy has been to use its substantial cash position to delay as long as possible the payment of royalties to Kodak, and to interfere with the planned sale of the Digital Capture portfolio, it said in the filing.
Kodak entered into a $950 million financing facility secured by its assets, including some of its digital imaging patents, which it is required to put up for sale this month. It plans to auction off its patents in a process where there will be no disclosure of unsuccessful bidders to other bidders and the public.
Kodak said in the filing of the motion for the auction that the sellers propose to sell all or any portion of the digital imaging patents to successful bidders free and clear of all claims and interests, to maximize their value. Holders of claims and interests, if any, will be sufficiently protected by the availability of the proceeds of the sale.