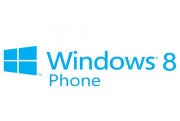 Microsoft is expected to share details Wednesday about the next version of Windows Phone–dubbed Windows Phone 8 and codenamed Apollo–during the Windows Phone developer Summit.
The company hasn't said much about the event other than it promises "a sneak peek at the future of Windows Phone." Microsoft's Wednesday announcement follows its introduction of its Windows 8-based Surface touch tablet/PC devices on Monday.
The software maker has been coy about Windows Phone 8. Absent an official word from Microsoft, the online rumor mill has filled in the Windows Phone 8 news void with all kinds of claims. Windows Phone 7 users are reportedly going to be left behind with WP8, and Microsoft's new mobile OS is expected to feature improved hardware support and deep integration with its Metro-style cousin, Windows 8.
With just a few hours to go until Microsoft introduces the successor to Windows Phone 7, here are five big questions about Windows Phone 8 that need answering.
Will WP 7 Handsets be Upgradable to Windows Phone 8?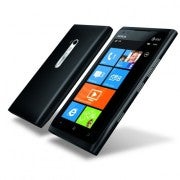 The biggest question on the minds of current Windows Phone users is whether Windows Phone 7 and 7.5 devices can upgrade to Windows Phone 8. Or will Microsoft leave its entire current user base stuck on the soon-to-be outdated Windows Phone 7? If Microsoft does burn its early adopters, that's going to be a pretty tough pill to swallow, especially for recent Nokia Lumia 900 buyers.
Some critics say upgrading to Windows Phone 8 from Windows Phone 7 involves technical hurdles since Windows Phone 7 is based on Windows CE (Microsoft's mobile platform first launched in 1996). Windows Phone 8, meanwhile, is expected to share a common code base with Windows 8.
But the hard realities of business may trump technical issues, according to Windows-focused author and blogger Paul Thurrott. "Supporting a new platform on legacy hardware would be expensive…," Thurrott said in April. "The experience would be terrible [because] Windows Phone 8…requires headier, higher-end hardware with two or more core processors. Third, handset makers and wireless carriers would never support this upgrade; they want to sell new phones."
Even if Thurrott's report is accurate, there's no guarantee Microsoft will broach this subject Wednesday during an event meant to hype the positive new features of Windows Phone 8. Nevertheless, Microsoft will have to reveal the fate of legacy Windows Phone hardware at some point, so look for news on this soon.
How Will Windows Phone Work with Windows 8?
Windows Phone is expected to have deep integration with Windows 8, but what does that mean exactly? Most speculation centers on further SkyDrive and Xbox integration, but perhaps there will also be ways to easily share content with device-to-device wireless connections.
Improved Hardware Support?
Windows Phone 8 is expected to support all kinds of new hardware features, including larger screen resolutions (instead of just the standard 480-by-800), multiple core processors, removable microSD card storage, and near field communication for a Google Wallet-type service. Windows Phone 8 may also have more security and enterprise-focused features.
What's the Future of Skype on Windows Phone?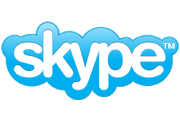 Microsoft bought Skype in May 2011 and has not yet done a whole lot with it. There are two schools of thought on how Skype will fit into Windows Phone 8: Deep integration or an improved app. The deep-integration camp says Skype will be included as an option for calling your contacts right alongside regular cell phone calls and receiving incoming calls via Skype. Others claim Windows Phone 8 will just have a new and improved Skype app, but nothing integral to the system.
What's Up With Maps?
Microsoft could also announce some big changes to mapping functions, but this time it sounds like the change would be on better terms than Apple's recent Google Maps breakup. Instead of using Microsoft's homegrown Bing Maps, Windows Phone 8 will switch over to Nokia Maps instead, according to a recent report on WPCentral.
Nokia's mapping solution is already built into its Lumia handsets, and has deep experience with mapping on mobile devices. In early 2011, Microsoft and Nokia entered into a strategic partnership that put Windows Phone at the center of Nokia's smartphone strategy. At the time, the companies announced that Nokia Maps would be a core part of Microsoft's mapping services, including integration with the Bing search engine.
Microsoft should spill the beans about Windows Phone 8 starting at 9 a.m. Eastern/12 p.m. Pacific during the Windows Phone Developer Summit in San Francisco. Microsoft will be live streaming the event via Channel 9.
Connect with Ian Paul (@ianpaul) on Twitter andGoogle+, and with Today@PCWorld on Twitter for the latest tech news and analysis.