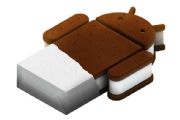 Several of Samsung's Galaxy Tabs will finally join the Ice Cream Sandwich update party next month.
According to SamMobile, Android 4.0 is coming soon to Samsung's Galaxy Tab Plus 7.0, Galaxy Tab 7.7, Galaxy Tab 8.9 and Galaxy Tab 10.1. The updates will start rolling out in July, but an August arrival is likely for most users.
Unfortunately, the upgrade list only mentions Wi-Fi and international 3G models, so owners of Verizon Wireless' 4G Galaxy Tabs may have to wait longer. And as Samsung announced before, the original 7-inch Galaxy Tab from 2010 will not get the update.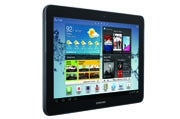 Hardware makers have moved slowly in delivering Ice Cream Sandwich upgrades to users. Although these companies have promised upgrades for most of their dual-core phones and tablets, few devices have actually received the latest software. According to Google, only about 7 percent of devices that accessed Google Play in the last two weeks are running Android 4.0 or higher.
In theory, upgrades for Wi-Fi tablets shouldn't take so long to deliver, since there are no wireless carrier approvals to draw out the process, but that's not the case here. While competing 2011 tablets from Acer, Asus and Motorola have received upgrades, Samsung tablet owners are still waiting. At least they won't have to wait much longer.
Follow Jared on Twitter, Facebook or Google+ for even more tech news and commentary.