Google has cooperated with universities and linguistic organizations to begin documenting approximately 3,500 languages that are at risk of disappearing in the next 100 years, the company said on Thursday.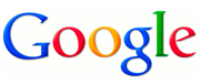 The development of the initiative, called the Endangered Languages Project, was overseen by Google and uses technology including Google Maps, YouTube and Google Groups to enable people to collaborate on recording, accessing and sharing samples of endangered languages.
Twenty-nine organizations including the Museum of the Cherokee Indian and CBC Radio collaborated on the project and the information about the languages was provided by the Eastern Michigan University and the University of Hawaii at Manoa.
The world today has approximately 7,000 languages and about half of them could disappear within a century, according to the project website. With every language that dies, humanity is in danger of losing an enormous cultural heritage, the site stresses. When a language vanishes, an understanding how humans relate to the world around them, scientific, medical and botanical knowledge as well as the expression of communities' humor, love and life could be lost, according to the project.
Through the new website users can find 3,054 endangered languages like Poitevin, spoken only by "a few elderly people" that live in the center of France or Koro, an endangered language spoken by about 1,000 people in India. While all the languages are mapped, not every language has an audio, video or text sample yet. Users are invited to upload samples of the uncovered languages.
There are four endangered language categories: at risk, endangered, severely endangered and vitality unknown.
The project will in the near future be led by "true experts in the field of language preservation," according to the site. The oversight of the project will soon be handed off to the First Peoples' Cultural Council and The Institute for Language Information and Technology at Eastern Michigan University.
Loek covers all things tech for the IDG News Service. Follow him on Twitter at @loekessers or email tips and comments to loek_essers@idg.com