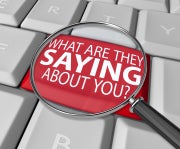 As a small-business owner, you're no doubt aware that virtually everyone turns to the Internet to conduct research before buying goods or services. And on the Web, your business is only as good as everyone says it is. In 2011, Inc. magazine reported that 97 percent of consumers used online searches to find local businesses. The information about your business that's available on the Web is absolutely critical. If you're not keeping a close eye on your company's online reputation, you might as well hang up a "Sorry, We're Closed" sign.
Online reputation management is a growing field, one that is tightly related to search engine optimization. In both cases the tactics tend to be the same, requiring you to monitor and act on search results to improve your online standing. With SEO, the goal is to make your website rise to the top. With ORM, you're not necessarily concerned about helping your own website rank highly in search results; rather, you want to ensure that positive information and commentary about your business ranks higher than anything negative–no matter who said it.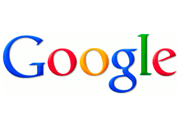 It's a subtle difference that requires greater and more complicated interaction with a larger range of online constituents. ORM is so important that Google offers a dedicated page with its own advice. In the sections that follow, I'll cover Google's basic tips–and a lot more. I'll also provide brief reviews of a variety of tools and services that can help you tackle the job.
Start With Search
Any online reputation management process begins with a search, so that you can set a baseline for how much attention you need to give the process and how much action you'll have to take. Start by searching for your business using a wide net. For example, if your business is named XYZ Widgets, Inc., and is based in Dubuque, you'll want to try each of the following search terms:
xyz widgets
"xyz widgets"
xyz widgets inc
"xyz widgets inc"
xyz widgets dubuque
xyz widgets sucks
xyz widgets review
xyz dubuque
Remember, Web users are much less concerned about proper spelling–or even the official name of your company–than you are. If you operate a business called, say, Chabo Sandwich Shop, you might also need to keep tabs on searches for "Chabo's Subs," if that's how people know it colloquially.
Be sure to log out of Google while checking your online reputation. Google defaults to delivering personalized results when you're logged in, which will naturally favor the effusive content you've written about yourself. Everyone else will see a different picture of your business, and those results are infinitely more important to monitor.
Google should be your primary search tool, but don't neglect Bing in your analysis. Its search results will differ–sometimes significantly. Combined, Bing.com and Yahoo (which is powered by Bing) have nearly a 30 percent share of the search market, and that's worth paying attention to.
Next Page: Using Google Alerts
Get Alerts
With a baseline in place, step two is to make sure that you're aware when new content about your business hits the Web. The easiest way to do this is to use Google's free Alerts service. The system is fairly self-explanatory: It emails you when new blog posts or other Web pages are created using terms you want to follow. Type in a query (you'll know from the first exercise which ones are most important), and select how often you want results to come to you (from weekly to "as it happens"). You can filter results–just blog posts, just videos, and so on–and you can allow Google to choose whether to send everything or just "the best" results.
Alerts are invaluable for clueing you in to happenings you might otherwise miss completely. My Google Alert for "chris null" told me about an up-and-coming band whose bassist shares my name. For a business, a timely Google Alert can help you head off another company attempting to launch using your name, or it can warn you about someone who is maliciously using your brand to hijack search results.
Another benefit of Google Alerts is that it lets you see whether Google is properly indexing your own blog posts or other Web content you're producing. If you put up a new post and don't receive a link to it in your Google Alerts email, you'll want to make sure that the search site is considering your blog–and if it isn't doing so, you should find out why.
Social Scanning
Facebook, Twitter, and Google+ are all key avenues for branding, and users know it. When consumers want to complain about a company, many of them are more likely to tweet about it or kvetch on Facebook than they are to pick up the phone and call customer service. Although you can't control what customers say about your company, you can easily respond to the comments on each of these same services. That response, more than the complaint itself, is often what will determine how you are perceived by other customers who might come across that post or comment in their search results for years to come.
Be prompt with your responses–Facebook and Twitter won't always alert you to new posts mentioning you, so check in daily. Always post courteous and thoughtful comments tailored to the individual and the issue; don't use a canned, stock reply. "The customer is always right" has never been more true than now, especially since your conversation will be archived online, effectively forever. If you made a mistake (even a little one), apologize profusely, and present a make-good offer. You'll be surprised how often you can turn a negative comment into a positive one simply by being decent.
Reviewing the Reviews
If you sell anything to the general public, chances are good that whatever you're selling is being reviewed in some fashion. Items you sell on Amazon are reviewed and awarded a star rating. If you operate a restaurant or a retail shop, or if you perform a professional service (medicine, law, accounting), you'll collect reviews on Yelp and Google Places (among other sites), whether you want the feedback or not.
Online reviews tend to be polarized, and a lost reservation, a single cold entrée, or a scheduling mixup can easily earn you an undeserved one-star review from a disgruntled patron or client. The best strategy is to respond as noted in the previous section. For example, on Yelp, customers can submit "updated" reviews. And replacing a negative rating with a positive one is twice as good as getting a new positive review.
Tools to Make the Task Easier
Keeping track of all this stuff isn't easy. As with managing SEO and your social media presence, dealing with your online reputation can easily consume hours every week, leaving you with no reputation, good or bad, left to manage. Assorted startups and services aim to take some of the pain out of the process. While many ORM services are tied to the related world of social media monitoring, here's a look at some of the bigger names in the business.
Social Mention: This free service offers a mountain of data about mentions in the blogosphere, ranked as positive, neutral, or negative. The top keywords in those posts are also included, along with all sorts of additional minutiae. The value of this information can vary. Unless you have a major (national) brand or a unique word in your business name, expect an awful lot of unrelated and irrelevant results.
Kurrently: This real-time search engine examines Facebook and Twitter results that include the keyword of your choice. Leave the page loaded, and results update in real time. There's not much to it, but Kurrently is fun to check out if something big involving your business is happening. Unfortunately, the service offers no way to send these results to you regularly; you must use the Web interface to see them.
Addict-o-matic: At Addict-o-matic, you can create a "custom page with the latest buzz on any topic." Like Kurrently, it's not of much use unless you have a big brand that you need to follow, and the results are a bit of a hodgepodge. Some of the "news" I found in sample searching was more than three years old. Still, unlike most of these freebie services, it covers a wider range of sources, including Flickr, YouTube, and even Ask.com news.
TweetBeep: This site describes itself as "Google Alerts for Twitter," and that's exactly what it delivers. Add keywords just as you would with Google Alerts, and you get a list of mentioning tweets emailed to you daily.
Paid Reputation-Management Services
Move up the ladder, and you'll encounter a few paid services that can not only monitor your online reputation but also help you manage it more actively. Many of these offerings are targeted at very large companies with full-time ORM needs, but a few have options suitable for smaller concerns.
Reputation.com: On its site, Reputation.com claims that "it takes advanced (and patented) technology to 'make your good stuff go up and your bad stuff go down'" in the arena of search engine results, online reviews, and forum comments. If your line of work tends to attract cutthroat online-review activity–the company specializes in assisting medical doctors and the hospitality industry, for example–having an amalgamated way to keep your finger on the pulse of what's being said about you, in real time, might be worth the investment. Business monitoring starts at $49 a month, and "Monitor + Control," which remediates negative material online, is priced based on how much damage control needs to be done. The company says that the typical small business pays about $1000 per year. (Full disclosure: The author's brother is a Reputation.com employee.)
Trackur: This pricey service–depending on options, fees range from $18 to $377 per month (and more, for managed monitoring)–performs deep dives into the Web, turning up mentions in news stories, in forum discussions, and on social media. The results appear in tabular form, and are accessible via a dashboard that tracks the mood of conversations directed at your business. In my experimentation with the system, it marked all stories uncovered as "neutral" in sentiment. The company does not offer services to help remove negative material.