MegaUpload filed a court brief on Thursday asking a judge to decide next week whether to dismiss criminal copyright infringement charges, a request that could result in a quick end to the court case against the company.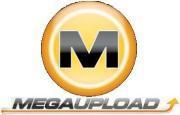 The file-sharing site contends that federal criminal procedures dictate that a company must be served a criminal summons within the U.S. MegaUpload's headquarters were in Hong Kong, and it never had an office in the U.S., according to the brief, filed in U.S. District Court for the Eastern District of Virginia. MegaUpload was never served.
The U.S. government has asked that a hearing scheduled for June 29 be adjourned since members of its prosecution team will be out of the court's district on that day, the filing said.
MegaUpload's position is that the U.S. government "should not need additional time to substantiate the basic premises of its prosecution, which has already laid waste to defendants' business, deprived them of tens of millions of dollars in assets along with their ability to earn a living, and branded them as criminals whose liberty is confined."
If a judge grants the motion, it would only affect the charges levied at MegaUpload as a corporate entity, said Ira P. Rothken, MegaUpload's attorney.
The file sharing site was shut down January 19 after criminal copyright infringement, racketeering and money laundering charges were filed against two companies, MegaUpload and Vestor Limited, and founder Kim Dotcom. Also charged are Finn Batato, Julius Bencko, Sven Echternach, Mathias Ortmann, Andrus Nomm, and Bram Van Der Kolk.
The case marks first time a provider of cloud storage services had been charged with criminal copyright infringement in the U.S., with prosecutors alleging MegaUpload caused more than US$500 million in damages to copyright holders.
Send news tips and comments to jeremy_kirk@idg.com