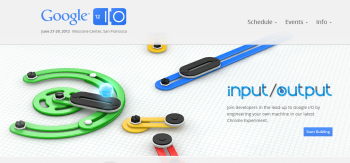 Google will have its chance to show up Apple and Microsoft in the coming days when the search giant is expected to debut the next version of the Android mobile operating system and new Nexus-branded devices. Google's big show will happen during Google I/O, the company's annual developer conference, which includes keynote sessions on Wednesday and Thursday. The Google conference follows a flurry of announcements from Apple and Microsoft during the month of June.
Apple doubled down on new Macs and an iOS refresh, while Microsoft in two separate events debuted the next-generation version of Windows Phone and a new Windows 8 tablet, Surface. Now, it's Google's turn to convince users to stick with Android mobile devices and stay away from the lure of a revamped iOS and Windows Phone.
Nobody knows for sure what Google has planned, but here's a rundown of the highlights expected and wished for during Google I/O 2012.
Android 4.1/5.0 Jelly Bean
Google is expected to take the wraps off the latest version of Android at Google I/O, but rumors have not been particularly rampant about what features Jelly bean might include. Some speculation suggests Google may be getting ready to release its own voice-activated digital assistant codenamed Majel. The project is named after Majel Barrett-Roddenberry, the wife of Star Trek creator Gene Roddenberry and a longtime Star Trek actor best known as the voice of the computer in Star Trek: The Next Generation.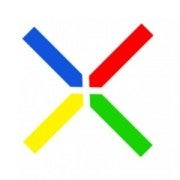 Majel would be similar to Apple's Siri.
Beyond going where no Android has gone before, a recent leak for an upcoming Nexus tablet suggests that Google may cut the carriers and manufacturers out of future device updates, according to Gizmodo Australia. So instead of waiting for Samsung or HTC to upgrade your Galaxy Nexus or One X to Ice Cream Sandwich (Android 4.0) or the expected Jelly Bean refresh, Google could send the update directly to you. There's no telling what that might do to your carrier specific overlay such as Samsung's TouchWiz or HTC's Sense, but if the report is accurate that's good news for Android fans hoping to stay on the bleeding edge of update cycles.
There is also some speculation that Chrome will become the default browser in Jelly Bean, following Google's release of the first Chrome Beta for Android in February.
One reason the rumor mill may not be buzzing all that much about the next version of Android is that Jelly Bean could be a minor update from Android 4.0, Ice Cream Sandwich. In fact, there are signs that Jelly Bean will be called Android 4.1 and not Android 5.0, which would suggest a more significant refresh.
A user on the xda-developers forum as well as the blog Droid Life spotted a mention on Google Play that the Galaxy Nexus would be the first phone running Android 4.1, Jelly Bean.
Nexus Fest
The Wall Street Journal in May reported that Google will launch Jelly Bean with new Nexus devices including smartphones and tablets from as many as five manufacturers. The Nexus line is the flagship brand Google uses to launch new hardware with every new version of Android.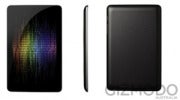 There have been a lot of reports claiming that a new 7-inch Nexus tablet is on its way from Asus and Google. The device would cost around $250 or less, have a quad-core Nvidia Tegra 3 processsor, and Android 4.1, Jelly Bean.
Gizmodo Australia recently obtained what it claims is a training document that describes the new 7-inch tablet. The purported device would have 1280-by-800 resolution, include 8GB or 16GB storage, 1.3 GHz quad-core Tegra 3 processor (the Asus Eee Pad Transformer Prime TF201 also uses a 1.3GHz Tegra 3), GeForce 12-core GPU, and 1GB RAM. Gizmodo's leaked device would also include near field communication for Google Wallet.
It's not clear how many Nexus devices (if any) Google would present during Google I/O. In 2011, Google introduced Ice Cream Sandwich during the developer conference, but didn't follow up with the first Android 4.0 device until October.
Google Executive Chairman Eric Schmidt in December said the company was working on a tablet.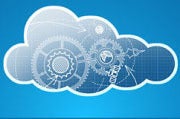 Google Cloud
Google is all about offering online-centric services, and during Google I/O the company may introduce a new cloud computing platform to compete with Amazon's Elastic Compute Cloud (EC2), according to GigaOm. This announcement would be more interesting to developers since we're talking about the ability to rent virtual servers to run server-side apps.
But a Google-branded EC2-type service could help support new and interesting online businesses. EC2, for example, is used or has been used by many services you rely on every day including Dropbox, Instagram, Netflix, Quora, and Reddit. If Google does get into the virtual server game, let's hope they don't have a catastrophic outage as Amazon did in 2011.
Project Glass
Some critics are hoping for a sneak peek at Project Glass also known as Google Glass, the search giant's augmented reality glasses. But the Google co-founder Sergey Bring recently said Project Glass wouldn't hit store shelves until at least 2013.
Sergey Brin Demos Google Glass:
It could be an interesting Google I/O this week, but will the search giant debut enough interesting new things to compete with iOS 6, OS X 10.8 Mountain Lion, a new Retina Display Mac from Apple, and Windows Phone 8 and the Windows 8-based Surface from Microsoft? Only a few days until we know for sure.
Connect with Ian Paul (@ianpaul) on Twitter andGoogle+, and with Today@PCWorld on Twitter for the latest tech news and analysis.