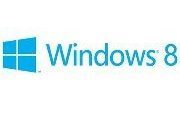 More evidence has surfaced indicating that Windows 8 is on track for an October release. Russian Windows blogger and enthusiast "Wzor" tipped Neowin over the weekend that Microsoft is ready to release the next-generation operating system to manufacturers (known as the "RTM" version) next month.
Neowin says Wzor "has been known to leak Windows information in the past," lending some credibility to his statement. A forum administrator from Windows message board Winunleaked shared a purported screenshot of a build of Windows 8 sitting inside a directory labeled "RTM," allegedly taken by Wzor from Microsoft's internal network server.
Wzor also shared that the RTM release will arrive between July 17-20, which also happens to be the dates for Microsoft's annual MGX conference. Releasing it then makes sense, since this is an event for the company's sales and marketing teams.
Of course, anybody can fake a screenshot or take a lucky guess based on readily available information, so take it for what it's worth. But getting Windows 8 to partners by July is important for several reasons.
All I Want For Christmas Is Windows 8
Simply put, Windows 8 going "RTM" in July is all about getting it in our hands for the holidays. If Microsoft hits that July date for a release to manufacturers, typically the retail release comes in October (Windows 7 is the most recent example).
If Microsoft can't ship by July, then usually the software giant misses the holiday shopping season altogether. PCs purchased during the holiday season then will run a soon-to-be-obsolete operating system, which hurts sales.
Considering PC sales have been somewhat slow lately, Microsoft's partners don't want this to happen. These manufacturers are depending on Windows 8 to help boost sales and make the holiday shopping season (the next biggest period for PC sales after back-to-school sales) a successful one.
Microsoft also has personal reasons for wanting Windows 8 out as soon as possible, and that's the Surface tablet. The company is a manufacturer itself now too, so releasing Windows 8 in time for the holidays becomes even more important.
Don't you think Microsoft will sell quite a few Surface tablets over the holidays? It seems a few industry watchers certainly do.
For more tech news and commentary, follow Ed on Twitter at @edoswald, on Facebook, or on Google+.